— Ken Burns

The history of Gettysburg and Adams County is not just local history. It's a microcosm of United States history. This place in beautiful South Central Pennsylvania is an ideal one to explore the lives of so-called ordinary Americans who witnessed some of our country's most extraordinary events – the Battle of Gettysburg – Abraham Lincoln's Address – and so very much more.

I urge you in joining me to support the Adams County Historical Society.
— Jeff Shaara

In my years as an author, I've learned that some of the best stories are tucked away in community libraries, archives, and historical societies. Right here in Gettysburg, so many of these stories are held by the Adams County Historical Society.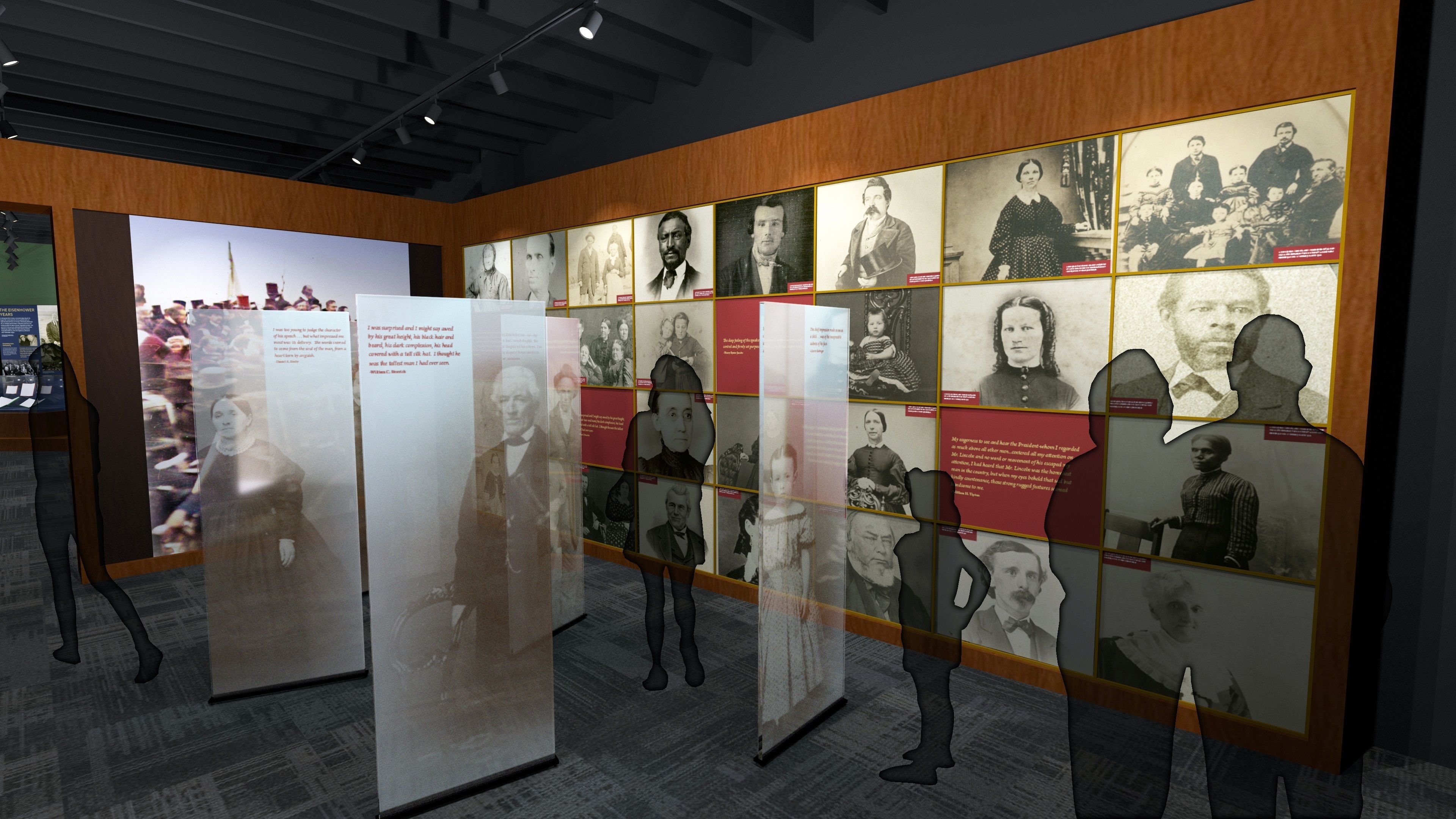 About the Museum
Beyond the Battle Museum will be located inside the new home of the Adams County Historical Society, a 29,000-square-foot complex currently under construction just north of Gettysburg. It will feature twelve galleries of immersive exhibits exploring more than three centuries of American history, all from the perspective of one very famous community. 
In addition, the museum will host frequent history programs for all ages, feature a stunning event venue and education center, and include a spacious library and archives where visitors can access some of Gettysburg's rarest archival holdings, including hundreds of civilian accounts from the Battle of Gettysburg and Lincoln's Gettysburg Address.
To date, over $8 million has been raised or pledged toward a $10 million goal. Naming and sponsorship opportunities are still available for museum galleries, individual displays, and limited spaces within the larger facility. 
Click here to learn more about making a pledge.
Click here for a current list of available naming opportunities.
Floor Plan - Beyond the Battle Museum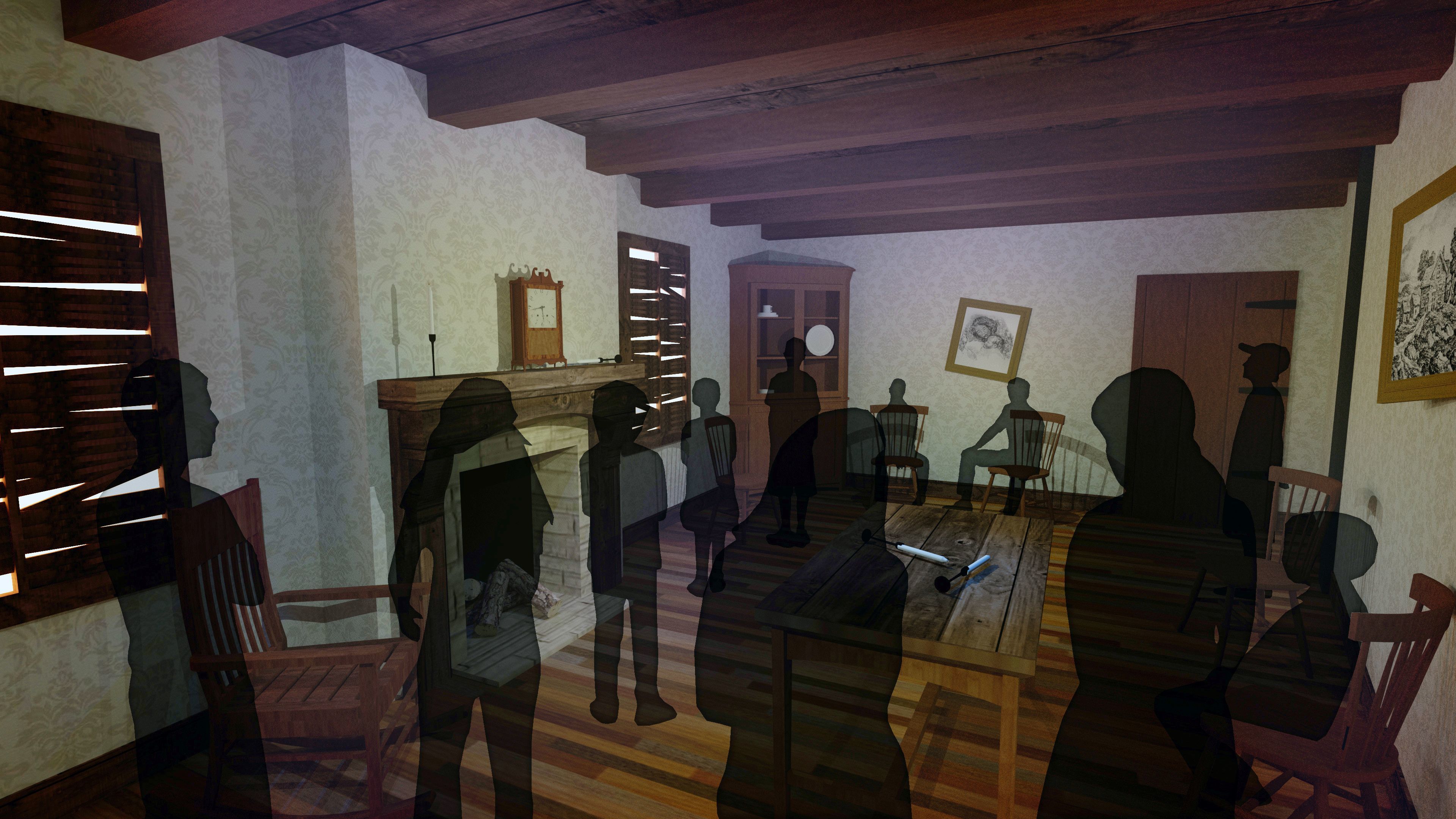 Exhibits Will Include . . . 
Natural History: Dinosaurs and Meteorites in Gettysburg?

Native American Lifeways

The French and Indian War - Violence on the Pennsylvania Frontier

The Birth of Gettysburg - Crossroads Tavern to Civil War Battlefield

Thaddeus Stevens - Law, Education, and Abolition in Gettysburg

Caught in the Crossfire - The 1863 Civilian Experience (featuring a 360-degree immersive atmosphere pictured here)

The Eisenhowers - From Camp Colt to the White House

Orchards and Industry - The Adams County Fruit Belt

Activism and Changemakers - Suffrage, Integration, and Equal Rights

Black Voices of Adams County - A Joint Exhibition with Gettysburg Black History Museum
Research and Educational Opportunities
Spacious reading room and library for visiting researchers and scholars

Frequent, hands-on history programs for all ages

Classroom and Education Center for school field trips and "history days" (K-12 and undergraduate)

Genealogy and historic property research workshops

Civil War and Battle of Gettysburg-themed research seminars

Town and battlefield walking tours

Private event venue overlooking the battlefield
— Stephen Lang

Over the years I've developed a deep appreciation for Gettysburg and its history. But today, these incredible stories are in jeopardy. Millions of Gettysburg artifacts cared for by the Adams County Historical Society are in need of a proper home. I hope you'll join me in supporting this campaign to save our history – your history – before it is too late.