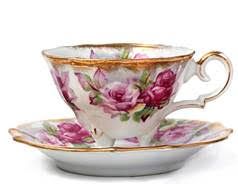 Join our friends at the Ye Olde Sulphur Spa Historical Society for their upcoming event:
Donna and Peggie are planning another tea on May 3rd. This year's tea will feature an added bonus. Besides the traditional tea fare, Julia Marsh, co-leader of the Pennsylvania Chapter of the Tasha Tudor Society, will showcase the life and work of Tasha Tudor, a beloved author and illustrator of children's books.
Although born in 1915, Tasha Tudor chose to live her life in the manner of the 1830's in New England, cooking on a wood stove and wearing vintage fashions. She became the icon of the Early American lifestyle and her works reflect that time. Speaker Marsh's collection of Tudor illustrations includes over 100 books, many art prints, and several hundred greeting cards, many that she will bring for us to see.
Cost of the tea includes scones, soup, sandwiches, dessert, tea, and, of course, fellowship!
Seating is limited to 24, to preserve an intimate atmosphere, make your reservations now. Reservations must be made by April 24. As always, hats are welcome, as are gentlemen.
Reservations can be made by contacting Donna at 717-528-8691 or at aussie.02@hotmail.com.