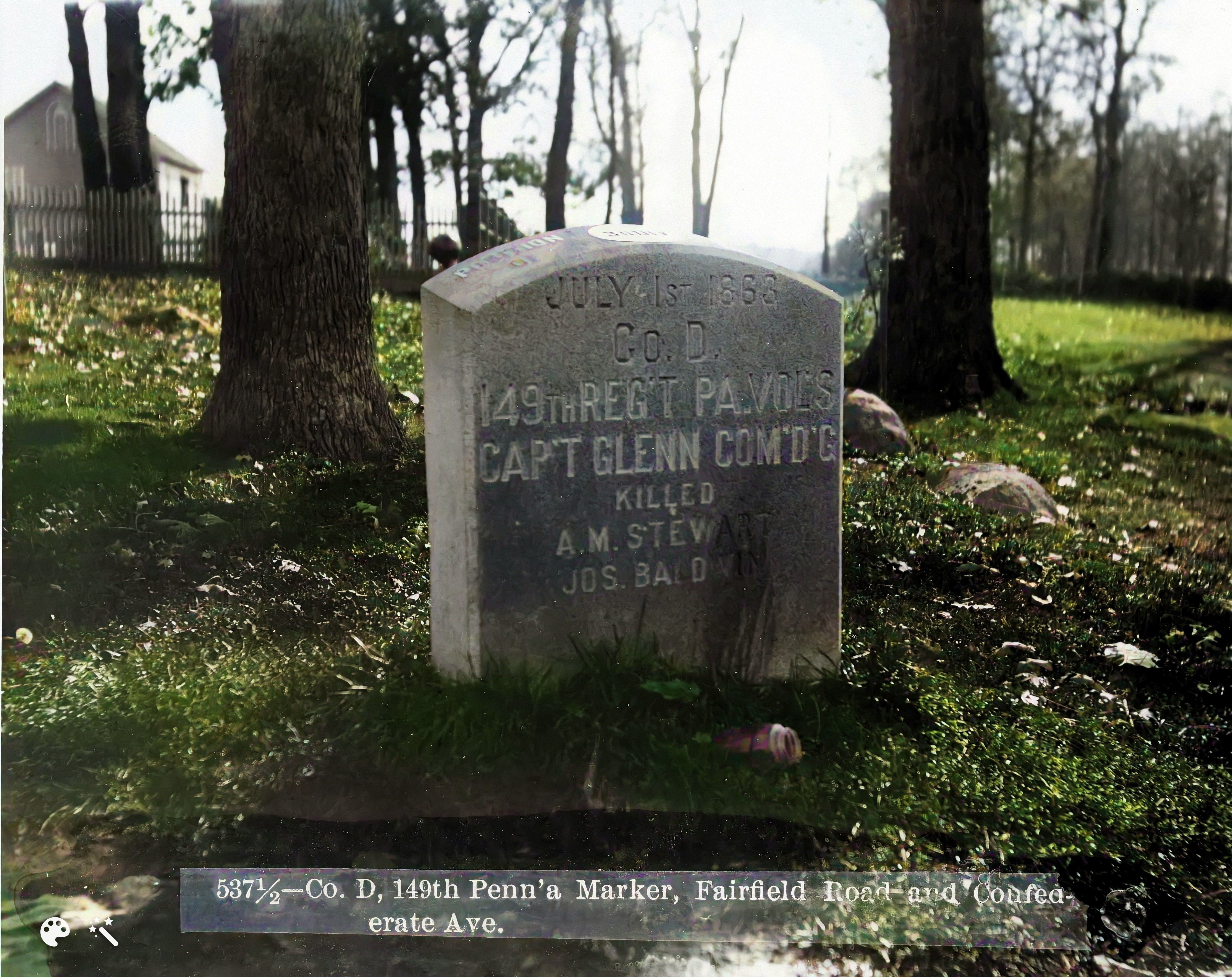 The late afternoon of July 1st, 1863 found Company D, 149th Pennsylvania Volunteer Infantry acting as the headquarters guard of the Third Division, First Army Corps. In position near the Lutheran Seminary buildings, Company D was the last infantry reserve available as Gen. Abner Doubleday's battered and outnumbered First Army Corps tried to resist the advance of Confederate forces under Gen. William "Dorsey" Pender.
Join us as we retrace the steps of Company D and relate the stories of the men who, by their gallant stand, enabled many of the men of the First Army Corps to make a successful withdrawal to Cemetery Hill.
The walking tour, led by Historian Phil Spaugy and hosted by ACHS Executive Director Andrew Dalton, will feature original artifacts from the ACHS collection that pertain to the story of Company D's Sergeant Alexander Stewart and others cared for by Gettysburg nurse Sallie Myers at her home on High Street.
The program will begin at 10AM on July 1st in the front yard of the Adams County Historical Society, 368 Springs Avenue. Public parking is available along Springs Avenue. The walk will cover approximately 2 miles.
The event is free and open to the public, with a suggested donation of $10 per person. Please register via the link above!