Honoring a Great War Hero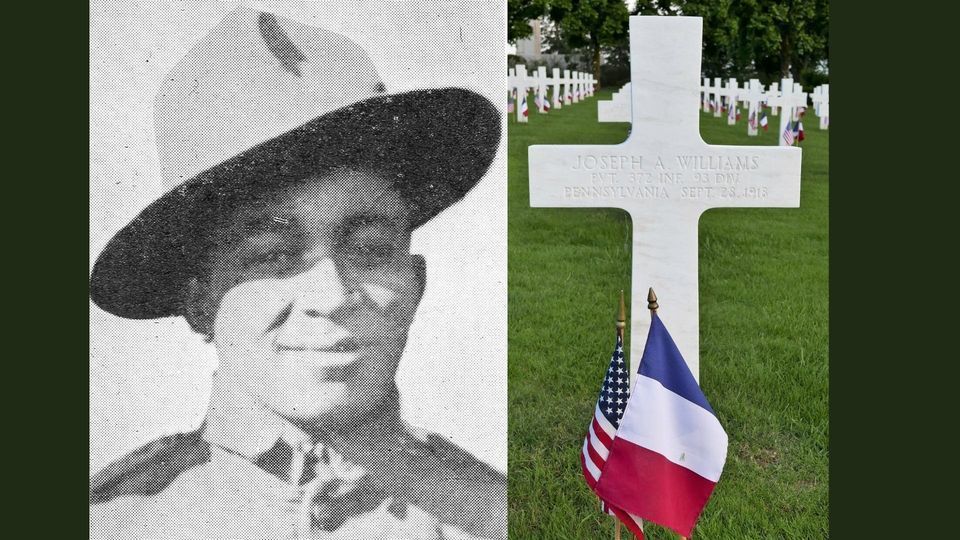 Please join the Adams County Historical Society for a special program honoring the service of a fallen community hero – Private Joseph A. Williams – a brother, son, cousin, and friend to so many. His story is just one of many heroic episodes in the First World War.
Williams was one of seven Black citizens from Adams County who went to war in 1917. He, alone – out of all seven - would not return home. Williams was killed in France on September 28, 1918, where his body remains today.
The program will be presented by Jean Howard Green, Joseph's niece, who traveled to France in 2019 to visit his gravesite and has studied his life and military career.
ACHS will be joined by the Adams County Veterans Affairs Office, Adams County Allied Veterans Honor Guard, United States congressional staff, and the Adams County Commissioners.
This event, free and open to the public, will take place at 6PM on Monday, December 6th in Valentine Hall (61 Seminary Ridge, Gettysburg). Masks are required by Seminary policy while inside Valentine Hall.