Michael Shaara and The Killer Angels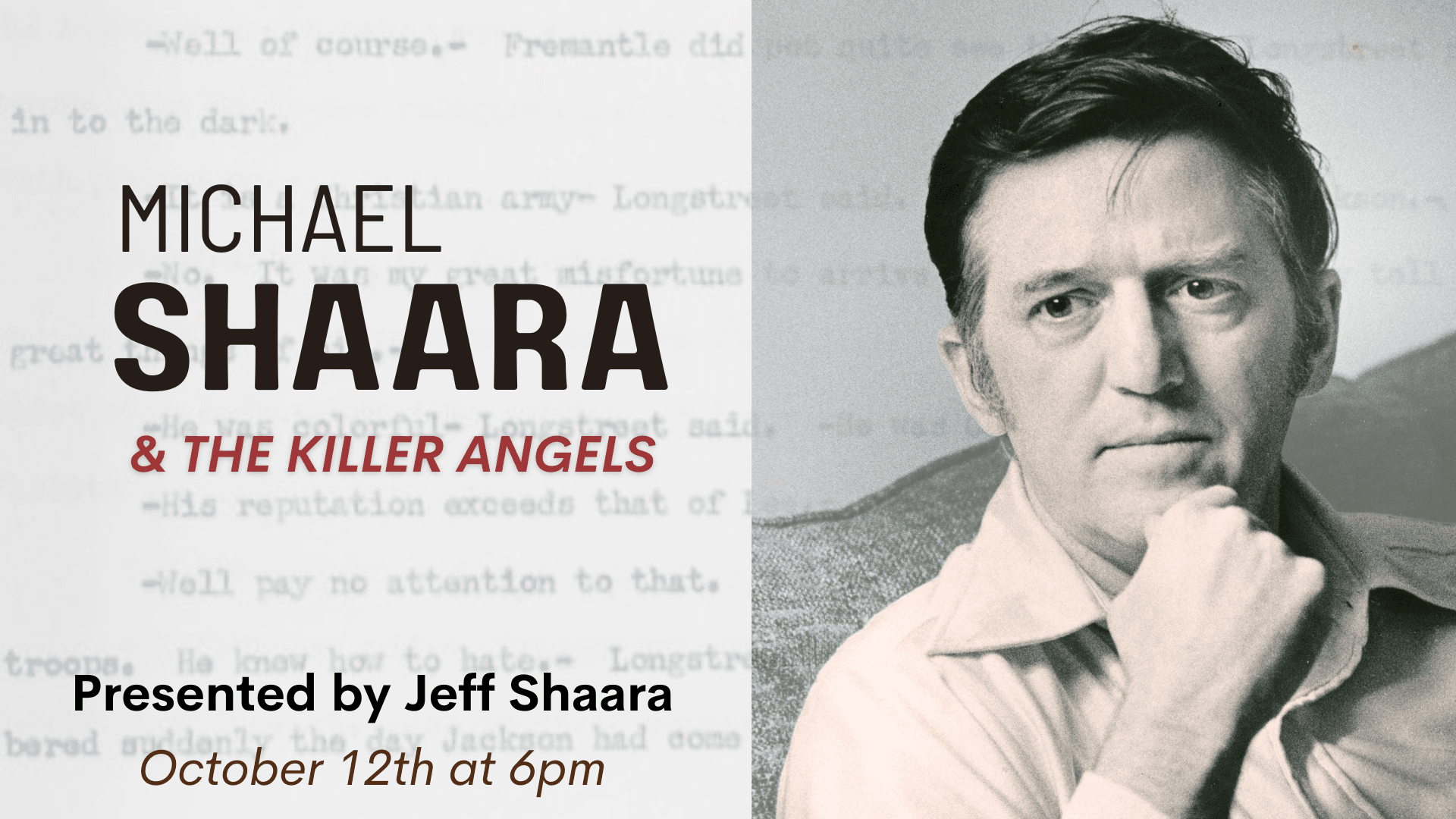 We are excited to welcome New York Times best-selling author Jeff Shaara for a thoughtful commentary on his father's life and career, his Pulitzer Prize-winning novel: The Killer Angels, and the book's 1993 Hollywood adaptation.
The program will begin at 6 p.m. on Thursday, October 12th in the Adams County Historical Society's Battlefield Overlook Event Center (625 Biglerville Road, Gettysburg). Tickets are $10/ACHS members and $20/general admission.
Reserve your tickets here: https://tinyurl.com/3dfj3673