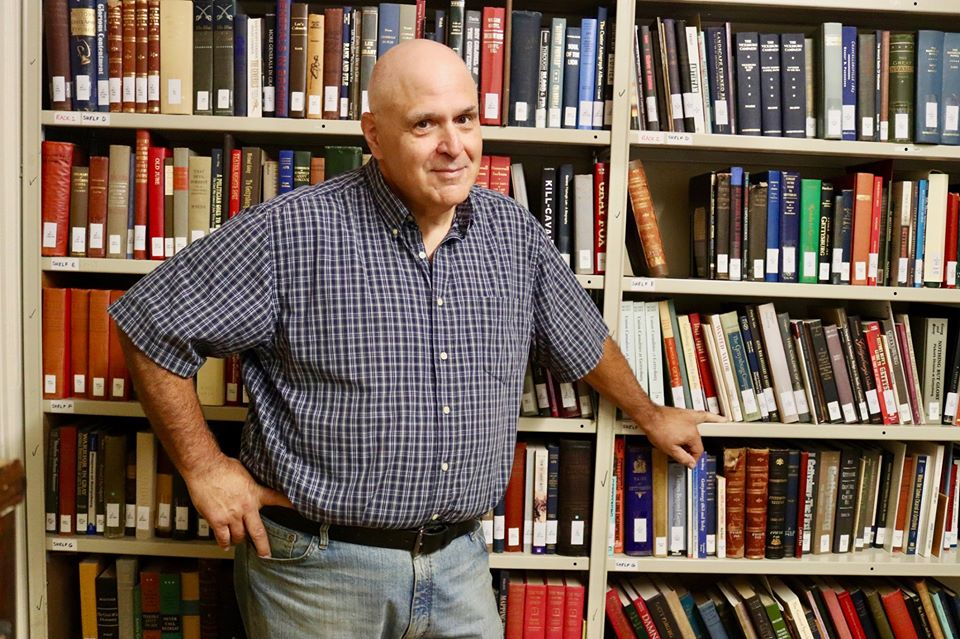 The 1810 Federal census lists over 9,000 manufacturing and textile related workers in Adams County. What the census will not tell you is the number of inventors and entrepreneurs hard at work redefining and reshaping the creative landscape.
   In Adams County the first patent application was filed by Abraham Weaver in April 1807. His patent declared he had a new design for distilling whiskey. Likewise, Antonie Boucherie in 1809 took up the thread of distillation and filed a patent for making cordials and gin liquors from sugar and molasses, a process that involved intricate copper tubing, kettles, and a cooling tub.   
   Matthew Longwell filed a patent that would be part of the technology race of the day to create a portable steam engine. While living on Chambersburg Street, Longwell filed patent number 786X for his innovative steam engine design, and in 1813, James Lloyd devised a liquid combustible shell grenade used in ship-to-ship fighting. Thrown from the fighting tops of ships, the grenade was designed for clearing the decks of enemy sailors.
    The nineteenth century saw a flurry of inventions from Adams County.  Rural folk wanting to improve the efficiency of the farm and the young mechanic wondering how he could improve a household device all shared the same goal of making things better.
   One such inventor, Adams Sclater, designed a machine that could shape and form hickory broom handles, whereas John Owings submitted a design for a new furnace for smelting ore, and Henry Gordon developed a saw mill carriage that  supported wood as it was being cut.   
    In 1839 Samuel Witherow submitted multiple patents for an improved plow. Using geometric calculations worthy of a NASA scientist, Witherow designed a plow with two blades that would break and fold the soil. The Franklin Institute of Philadelphia praised the young inventor for his ingenuity. 
  Inventiveness ran in one Adams County family. David and E.Z. Little created folding metal carriage steps that disappeared under the chassis of a carriage. David Little would submit a design to the Patent Office for a "device for disengaging horses from a carriage," a quick release mechanism to free a team of unruly horses to avoid a disaster. Their brother Samuel Little described his horsepower-driven machinery  as a "system that can utilize two to four horses to convert horizontal to vertical power which is portable and adaptable."  
  John Sourbeer of Mt. Joy Township grew tired of rebuilding fences after flooding so he invented what he called a Flood Fence. During a flood, fence rails would rise in a groove held together with a hook and staple, and then these rails would travel down the groove when the waters receded.
  After the Civil War the creative power of Adams County inventors turned to practical matters.  George Bringman in 1869 filed a patent on a device for a vegetable and meat cutter that would be hailed as the revolutionary machine that slices, dices, and chops. Amos Keeport, who maybe listened to his wife complain about dirty fingerprints on the expensive parlor shade, invented a curtain holder that allowed the user to pull it down without smudging the bottom. But by far the most prolific inventor was George W. Palmer of Littlestown.  Palmer would qualify as the Edison of Adams County. In his time Palmer invented a bone meal grinder for fertilizer, a plate connector used by every railroad in America, a water lifting pump, the adjustable double-flanged railroad car wheel, and a chemical process of treating and preserving telegraph, telephone, and railroad timbers.   
   Lt.  Lewis M. Haupt of Gettysburg and West Point, an expert in hydrology, was granted a patent in 1886 for his invention that could clear harbors, rivers, and channels using deflected water to scour away mud and debris, an invention that is still in use today. 
  Safety concerns prompted Charles Myers to invent a nut that would lock into place and not loosen by vibrations from trains. In 1928 William Signor invented an emergency automobile wigwag light signal. James Trew focused his creative talents on farm produce and packing.  From 1931 to 1945 Trew filed for multiple patents on fruit displays, basket liners, tomato guards, fruit containers, fruit sorters, and a "method of producing composite panel lamination of fibrous material," now known as plywood.
  Inventions for military application also came from Adams County. In 1930 Francis Bowling unveiled his plans for a vertical takeoff and landing plane. In World War II, General George S. Patton  wanted one man to head up logistics for the invasion of North Africa and chose Colonel Thomas Hay Nixon, 1915 graduate of Gettysburg College. Nixon met Patton during his tour of duty at the Camp Colt tank training facility.  Nixon impressed Patton with his organizational abilities as well as knowledge of armored vehicles. Nixon's patents included converting wheeled vehicles into track vehicles and an improved suspension for light tanks.   
     Cheston Lee Eshelman of McKnightown is the best example of a "tinkerpreneur," the inventor and  innovator of ordinary things who commercializes his ideas and creates companies, jobs, and unique products. Eshelman's biography describes him as an inventor, aviator, and manufacturer of aircraft, boats, garden machinery, and small automobiles.  By 1941 he had designed and built a radical new aircraft, dubbed the flying pancake, an experimental plane that didn't have extended wings. Moving to Baltimore Eshelman opened what could be described as an invention factory. By 1950 Eshelman was designing and building one-cylinder toy cars that sold for less than twenty-five dollars. Recently a 1956 version sold at auction for $15,000. Popular Science magazine in 1955 would feature his products, calling them "a jack-of-all-trades with power."
    The inventive minds and creative hands in Adams County set the stage for the inventions that continue to be generated to this day. As Ralph Waldo Emerson said, "We are all inventors, sailing out on a voyage of discovery, guided each by a private chart, of which there is no duplicate."
---
Bob Scappini taught high school history for 27 years in Central Falls, Rhode Island. He has authored articles on the Industrial Revolution, Inventors and Inventions, and colonial militia units.