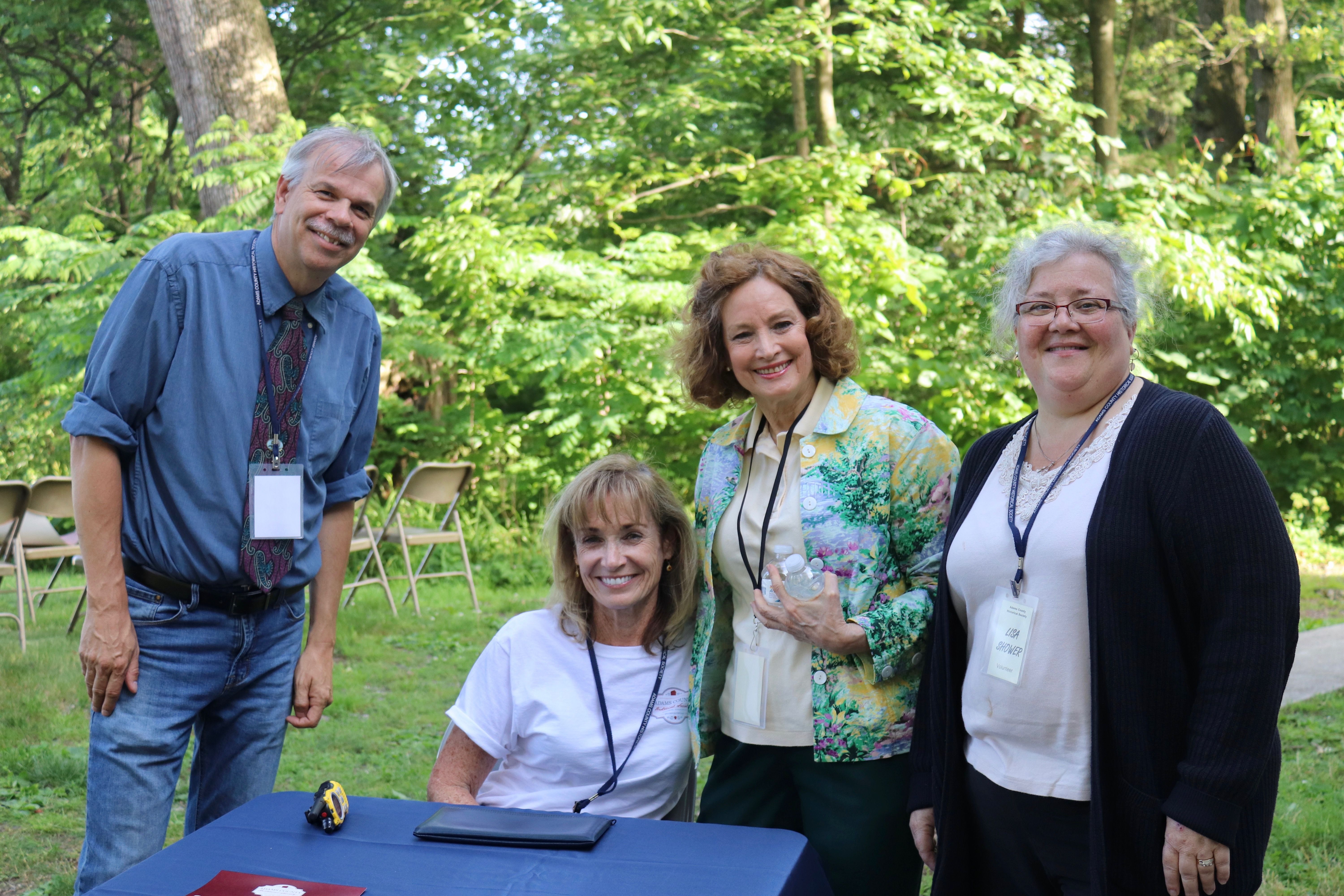 Our mission is simple: "Located in Gettysburg, Pennsylvania, the Adams County Historical Society (ACHS) preserves over three centuries of remarkable local history in one of our nation's most historic settings. ACHS educates and inspires the community about its past, present, and future."
Fulfillment of our mission has a tangible impact on the surrounding community. Events and programs draw visitors from outside of Adams County. They stay in local hotels, visit local stores, and eat in local restaurants. Our education programs, geared towards K-12 and undergraduates, provide students with unique learning opportunities while doing something fun. A recent undergraduate intern had this to say about his experience:
"For one of the first times during my college experience, I felt a part of something greater than myself ... the preservation of our past must always remain a societal moral imperative, and thus I gained nothing but respect for everyone who worked or volunteered at the society. Their love for history was infectious and inspired me to do my best work."
- Alex Cross, Gettysburg College Student Intern
ACHS may focus on the history of Gettysburg and Adams County, but our impact is far and wide. Our dedicated team of staff, board members, and volunteers work together to achieve success and move the organization forward. We are looking for additional volunteers to bolster our committees. Perhaps you are a business leader, local educator, social media influencer, or just passionate about preserving history. Maybe you are retired and want to find something intellectually stimulating to work on. You might just want to give back to the community or build new skills. 
Please consider becoming a volunteer! Donating a few hours of your time each week will make a difference.
We have identified specific areas where we could use some help:
Event planning & scheduling
Sponsorship management
Graphic design
Fundraising
Videography
Social media
Our volunteer opportunities are not just limited to the above list. Maybe you have a cool skill that we might be able to use – let us know. Remember, volunteering for ACHS makes an impact on the local community and you can expect to personally improve your own skills through your volunteer experience. Maybe you will learn new and exciting information, become a better leader, make an impression on a student, or make new friends. Know that your contribution will help shape the Adams County community and make it a better place.
---
---