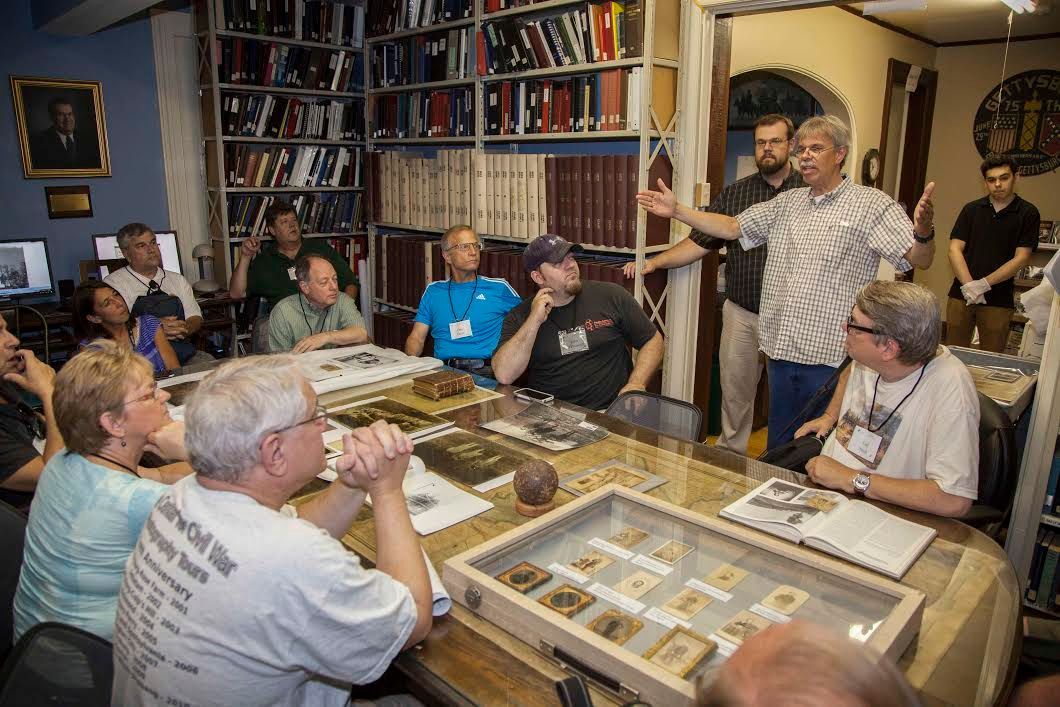 The Adams County Historical Society is excited to announce a new seminar for the public: "Introduction to Military Records Research." Attendees will learn how to search online databases, the National Archives' multiple sites, U.S. Census records, military history centers, and, of course, the ACHS archives, which are rich in family histories, news stories, and cemetery records.
For those whose families never shared stories of wartime experiences, this is an opportunity to conduct that research yourself. This five-week course will be introduced in April, meeting every Wednesday evening from 7PM - 8:30PM at the Wolf House, 368 Springs Avenue, Gettysburg. 
Topics covered in the course include:
Week 1—Getting Started with Online Databases
Week 2—Mining the Treasures of the National Archives
Week 3—Building their Stories: Family, Homes, Census, Newspapers
Week 4—Local Resources to Bring the Stories Alive: ACHS Archives
Week 5—Preserving their Stories: Oral History Recordings, Veterans History Project, Online Sites
"So many people have told me their family members would not talk about war experiences, and then they discovered old photos or partial diaries that hinted at stories they had never heard," said Antigoni Ladd, chair of the Military Research Committee. "In my own family, I wanted to preserve the WWII stories of two uncles who had no children to pass on their legacies, so I worked with the Veterans History Project at the Library of Congress to enshrine their letters and photos for all time.  I hope more people can find their families' stories and then preserve those stories as a tribute."
The seminar will be $100 for the general public and $80 for current ACHS members. Please bring a laptop if possible. 
---