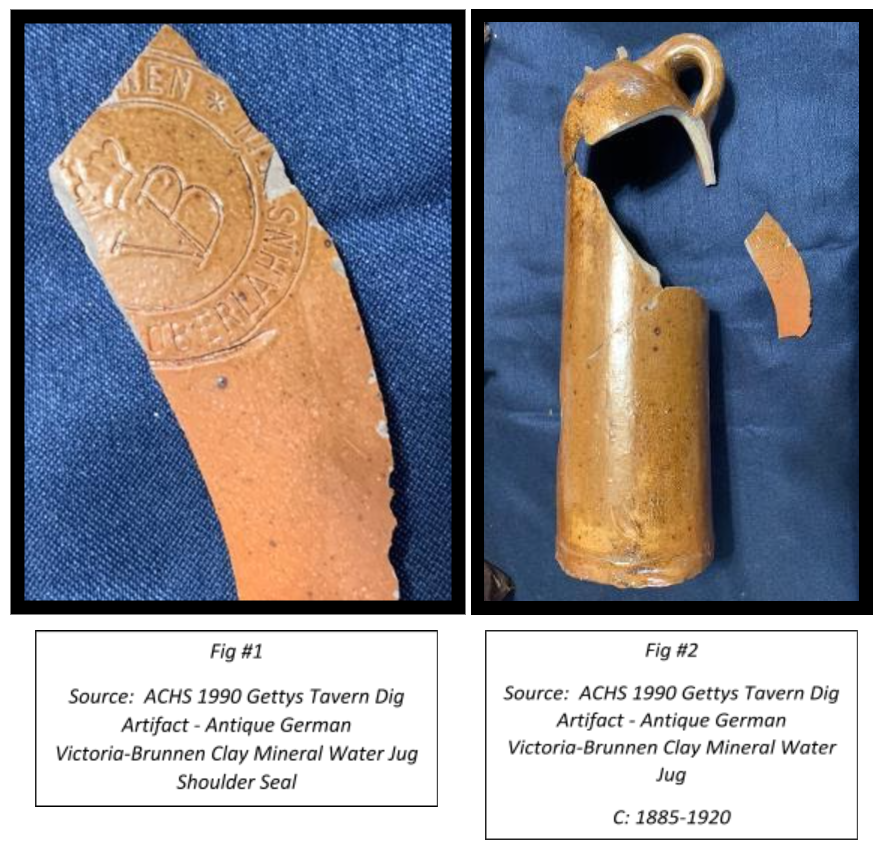 The world over, water is the essential lifeblood of well, "life!"  It's the universal drink of survival.  There is a word for water in all languages - from "agua" in Spain, to "voda" in Russia and "dass wasser" in Germany!  Water is more than the plain, tap-water that conveniently flows into our homes and which can easily be taken for granted. 
Bottled mineral water, as an alternative drink, was "born" in America during the mid-1700's in Boston, Massachusetts and has grown increasingly trendy. Least we forget, not all bottled waters are created equal!  Today, commercial bottled water offers many choices:  Natural Artesian Water, Sparkling Mineral Water, Natural Spring Water, Flavored Waters, Flat, Municipal Purified Water, Bubbly-Fizzy Seltzer Water and more!  It's commonplace  to see students with water bottles tucked into their backpacks, tourists clasping their cell phones in one hand and a bottle of water in the other, joggers hitting the trail with special handheld straps to secure their water bottles while running, vehicles including golf carts, bicycles and motorcycles all come fitted with special holders for a wide variety of water bottles. 
In Europe, bottled natural mineral waters are a longstanding part of their cultural heritage. Bottled waters were first commercialized in the mid-16th century – particularly throughout Belgium, France, Italy and Germany.  The precise source location, climate, mineral composition and geographic features of the mineral water springs determines the waters' characteristics…and every well-site identifies with a unique taste. Germans especially have had a long love affair with their preferred mineral waters - embracing both the supposed health benefits and the distinct tastes of choice.
Readers may recall the history of our local Gettysburg Katalysine Springs Bottled Water, with its alleged curative powers for nearly any disorder!  For years natural springs just a bit west of town had been known to have a high mineral content, testing positive for the rare lithium carbonate.  ("Lithia" water is a fizzy water characterized by a high degree of carbon dioxide and various other minerals.)  Despite some believers touting its medicinal value, the local lithia water was slow to gain widespread recognition.  After the Battle of Gettysburg, in 1863, most neighbors were left in turmoil if not economic ruin.  Emanuel Harmon, who owned a large farm west of Willoughby's Run, saw his own land in shambles.  Harmon thought the time might be right to introduce this "healing" water.  With heavy urbane commercial promotion of the water as a proven medicinal fluid, it gradually became embraced by many including the multitudes of tourists and even some of the returning veterans flocking to the battlefield.  By 1868, Gettysburg Katalysine Springs Bottled Water was enthusiastically hailed for its widespread healing powers and was being shipped across the country.  (Of interest, the name Katalysine is a euphemism for laxative – literally "loosening below" in Greek – a good clue of but one of its "remedies!")
Gettysburg Katalysine Springs Bottled Water was not the first curative lithia water.  Across America, lithia water was found in other springs and gained popularity.  It was something different, most had a unique taste and there were countless firsthand testimonials of its implicit health benefits.  From the Londonderry Lithia Springs in New Hampshire to Buffalo Lithia Water in Virginia to New York's Saratoga Springs to Ashland (Oregon's) Lithia Water Plaza Fountain…and more.  Taking further advantage of the ready- made emergent tourist market in Gettysburg, an elegant multi-story Spa/Resort/Hotel was built in 1869 and flourished for some years before falling into bad times, bankruptcy and eventually burning down in 1917.  In the artifact assortment from the Gettys Tavern Dig we have not had the satisfaction of discovering an intact bottle from the Gettysburg Katalysine Springs with its beautiful dark green glass embossed with the name in a large oval across the front.  While we have processed numerous green glass sherds, none have any positive identifying marks.
However, we did find some large portions and a smaller fragment with a maker's mark which research identified as belonging to a clay stoneware jug handmade for Victoria-Brunnen Mineral Water in Oberlahnstein, Germany.  (See Fig #1 below).  This location is along the right bank of the Rhine River at its confluence with the Lahn River.  This ancient area is rich in its own history with old walls, towers and castles dating back to at least the 11th century.  Geographically, this region is known for its varied minerals and natural features creating near perfect conditions for springs and well-heads of distinctive mineral waters – some as old as 1366.  Over time, some have dried up while others were severely damaged in warfare.  In several cases, the springs revived themselves or new wells were drilled in an adjacent position. 
Victoria-Brunnen Mineral Water, the subject of our jug find, pumps its 32 degree "healing and mineral fountain" water from their Victoria Springs Well, at a depth of 400 meters (over 1300')!  What became a small family business first discovered its productive well in 1879.  In 1881, this and a second well were sold to Consul General Rommenholler in Rotterdam.  Over subsequent years there were several ownership changes, the latest in 1987 to Beck & Company, brewery.
As early as 1885, Victoria-Brunnen Mineral Water, in its stylish clay jug was being exported around the world, including   America.  It so happened that the minerals forming pottery clay were in the same locale and created a natural substance for local potters to hand craft the beautiful vessels felt perfect for storage and long distance transport to markets abroad. The empty jugs themselves were heavy – each weighing over two pounds and measuring 11.75" tall by 3.25" wide.  At the top of the jug was an applied handle called a "swan neck."  On the shoulder of each jug was an embossed seal with the maker's mark of the product, the initials VB beneath a crown.  In preparation for export, wooden crates were filled, layer by layer with a total of 500 filled clay jugs.  These crates were taken a short distance to the docks along the Rhine River where they were loaded onto seagoing ships.  The fact that the Rhine River was so close and such a robust water transportation way was an immense marketing advantage.
The Lahnstein/Oberlahnstein area of Germany was part of the historic Palatinate, a region that saw thousands of German families fleeing their homeland due to famine, war and/or religious persecution.  During the mid-1700's large groups of these Germans settled in areas of Pennsylvania including locally in what would become Gettysburg.  As expected, these immigrants brought with them their own customs, beliefs, and traditions.  Among those were favored food and drink.  Specifically, Germans yearned for the mineral water they had loved in their homeland both as a standalone refreshment and as a mixer with alcoholic beverages or, in some cases for its medicinal applications.
What specifically made Victoria-Brunnen mineral water so desirable?  Like our own Katalysine Springs water, the Victoria-Brunnen water was a "lithia" water, fizzy and bubbly with a high content of natural carbonic acid.  Additionally,  Victoria-Brunnen was imbued with a mix of mineral elements unique to the mid-Rhine region, creating a taste profile German families grew up with, habitually drank and relished.  In view of the fact we know Victoria-Brunnen Mineral Water was exported to America and that there were many German immigrants living in this area, and other travelers passing through, it's not out of the realm of reason to expect that archeological evidence in the form of fragments of this clay mineral water jug could be unearthed within Gettysburg.  
However, the earliest possible date the remains of our Victorian-Brunnen jug could have made its way to Gettysburg is 1885 – the date of first commercialization and shipment abroad.  By this time, Samuel Gettys two story log tavern was gone – having been burned down five years earlier in 1880.  (Samuel Gettys died in 1790, and it is believed that his two story log structure ceased, at this time, to function as a tavern.)  In 1920 Victoria-Brunnen discontinued using handmade clay jugs and changed to glass.
In 1798, Samuel's son, James Gettys completed his new two story brick building fronting on east York Street, "to serve as his new tavern stand and family residence and the old house was reserved for his aging mother, Isabella." It's believed the new location was approximately 200' south of his father's original two story log tavern/dwelling – a little nearer the eventual path of today's York Road.  Recorded tavern licenses for James Gettys at his new brick tavern known as at the sign of the "Crosskeys,"  (later renamed the "Globe") span the years 1798 through 1803, except for 1801 when James Cobean, Gettys in-law, rented the tavern.  James Gettys became increasingly occupied in civic, real estate and political affairs of his new town of Gettysburg, serving in various military roles and raising his family.  It's likely that after 1803, a succession of others rented and operated James Gettys tavern.  Suddenly and without warning, James, his mother, a daughter and wife all fell fatally victim to what was understood to be a typhus epidemic in March 1815.  William Gillespie subsequently bought and ran the Globe Tavern and continued to do so through 1851.  The tavern then saw other owners, name changes and extensive physical changes through 1890 when it was renamed the Globe Hotel.  (Thereafter, other name and function changes followed until 1968 when this structure also burned down.)
The Gettys Tavern Dig of 1990 and primary focus of our artifact and physical feature interest refers to the footprint of Samuel Gettys two story log tavern/dwelling.  This structure was part of his "farm" which extended over the entire construction site of the Gettysburg Borough's two story Parking Deck Project.  Research shows that over time plots within the "farm" location hosted multiple other businesses and uses including a tannery, stockyard, new dwellings, fish store, butcher shop, general store, etc.  In 1806, the first year of the Gettysburg Borough, a ban was passed on the disposal of trash, animal carcasses and excrement into the streets.  Regardless, this greater locale is thought to have  contained layers of "overflow" debris and waste ground deposits from both old derelict buildings and other structures seeing years of hard use, including the adjacent Globe - son, James Gettys' tavern / dwelling which existed in front of Samuel Gettys original two story log tavern.  Whenever possible, artifacts were collected throughout the entire project's construction area as well as those specifically dug.
The dating of our jug fragments find falls between 1885, the earliest export date and 1920 the time clay jugs were changed to glass.  Considering the assumed operational timeline of the Samuel Gettys Tavern, (1761-1790), it's clear that our Victoria-Brunnen Mineral Water jug fragments post-dated the time the building served as a tavern.  Even though the Samuel Gettys Tavern building stood until 1890 when destroyed by fire, it's more probable, the source of our Victoria-Brunnen Mineral Water jug pieces was from rubbish scattered from the period the Globe Tavern operated – still original Gettys' family property.   
Further research shows these heavy clay mineral water jugs have been dug from several other locations in America.  In May 2011, the city of Philadelphia was involved in a major business renovation project involving timeworn storefront properties in their old Fishtown commercial corridor.  While digging a trench around one of the buildings at 206 E. Girard Avenue, quite a few broken clay jugs were discovered.  Also found were intact seals with the distinctive VB initials with a crown overhead – identifying the jugs as having once contained Victoria-Brunnen Mineral Water.  It seems that in the late 1800's this exact location was a Tavern owned by Jack S. Riehl.  (Riehl is a common German surname and early settlers in the 1700's and 1800's in this working-class neighborhood of Fishtown included many German immigrants.) Here we have another example of the link between the eventual destination of this mineral water as an apparent natural bubbly mixer for patrons' alcoholic thirst-quenchers.  Tavern keeper Riehl was a Civil War veteran – having served as an Adjunct and Lt. for Company D, 26th Regiment, Pennsylvania Volunteers, Infantry, having seen action here during the Battle of Gettysburg!
With the passage of time most things change - very few don't.  For example, from this immense earth of ours, Victoria-Brunnen Mineral Water still flows naturally, is bottled and is still available to appreciative consumers.  What has changed is that you no longer must lug around this special water in heavy (albeit beautiful!) handmade clay jugs!  
This is another example of how small bits and pieces of objects – in this case, stoneware, can become precious nuggets of history.  Through the stories they unravel we can better understand the material culture between a geographical area, Gettysburg, and the people who lived and worked here and how they related with the outside world.
---