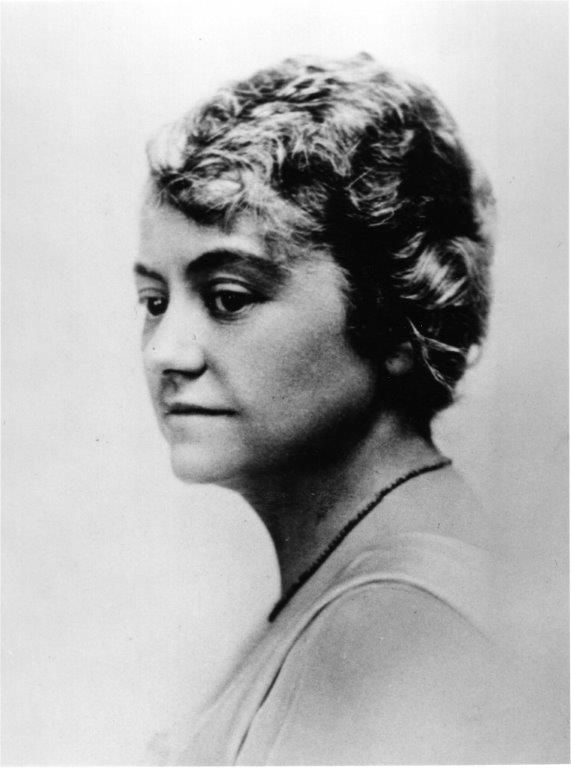 Elsie Singmaster was a local author. We will be selectively republishing some of her stories on the #15SouthBlog. You can learn more about Singmaster's work here.
---
In the year 1868, when Memorial Day was instituted, Fosterville had thirty-five men in its parade. Fosterville was a border town; in it enthusiasm had run high, and many more men had enlisted than those required by the draft. All the men were on the same side but Adam Foust, who, slipping away, joined himself to the troops of his mother's Southern State. It could not have been any great trial for Adam to fight against most of his companions in Fosterville, for there was only one of them with whom he did not quarrel. That one was his cousin Henry, from whom he was inseparable, and of whose friendship for any other boys he was intensely jealous. Henry was a frank, open-hearted lad who would have lived on good terms with the whole world if Adam had allowed him to.  
Adam did not return to Fosterville until the morning of the first Memorial Day, of whose establishment he was unaware. He had been ill for months, and it was only now that he had earned enough money to make his was home. He was slightly lame, and he had lost two fingers of his left hand. He got down from the train at the station, and found himself at once in a great crowd. He knew no one, and no one seemed to know him. Without asking any questions, he started up the street. He meant to go, first of all, to the house of his cousin Henry, and then set about making arrangements to resume is long-interrupted business, that of a saddler, which he could still follow in spite of his injury. 
As he hurried along he heard the sound of band music, and realized that some sort of procession was advancing. With the throng about him he pressed to the curb. The tune was one which he hated; the colors he hated also; the marchers, all but one, he had never liked. There was Newton Towne, with a sergeant's stripe on his blue sleeve; there was Edward Green, a captain; there was Peter Allison, a color-bearer. At their head, taller, handsomer, dearer than ever to Adam's jealous eyes, walked Henry Foust. In an instant of forgetfulness Adam waved his hand. But Henry did not see; Adam chose to think that he saw and would not answer. The veterans passed, and Adam drew back and was lost in the crowd. 
But Adam had a parade of his own. In the evening, when the music and the speeches were over and the half-dozen graves of  those Fostervillle's young men who had been brought home had been heaped with flowers, and Fosterville sat on doorsteps and porches talking about the day, Adam put on a gray uniform and walked from one end of the village to the other. There were people who had known him always; the word flew from step to step. Many persons spoke to him, some laughed, and a few jeered. To no one did Adam pay any heed. Past the house of Newton towne, past the store of  Ed Green, past the wide lawn of Henry Foust, walked Adam, his hands clasped behind his back, as though to make more perpendicular than perpendicularity itself that stiff backbone. Henry Foust ran down the steps and out to the gate. 
"Oh, Adam!" cried he. 
Adam stopped stock-still. He could see Peter Allinson and Newton Towne, and even Ed Green, on Henry's porch. They were all having ice cream and cake together. 
"Well, what?" said he, roughly. 
"Won't you shake hands with me?" 
"No," said Adam. 
"Won't you come in?" 
"Never." 
Still Henry persisted. 
"Some one might do you harm, Adam." 
"Let them!" said Adam. 
Then Adam walked on alone. Adam walked alone for forty years. 
Not only on Memorial Day did he don his gray uniform and make the rounds of the village. When the Fosterville Grand Army Post met on Friday evenings in the post room, Adam managed to meet most of the members either coming or returning. He and his gray suit became gradually so familiar to the village that no one turned his head or glanced up from book or paper to see him go by. He had from time to time new suit, and he ordered from somewhere in the South a succession of gray, broad-brimmed military hats. The farther the war sank into the past, the straighter grew old Adam's back, the prouder his head. Sometimes, early in the forty years, the acquaintances of his childhood, especially the women, remonstrated with him. 
"The war's over, Adam" they would say." Can't you forget it?" 
"Those G.A.R. fellows don't forget it," Adam would answer. "They haven't changed their principles. Why should I change mine?" 
"But you might make up with Henry." 
"That's nobody's business but my own." 
"But when you were children you were never separated. Make up, Adam." 
"When Henry needs me, I'll help him," said Adam. 
"Henry will never need you. Look at all he's got!" 
"Well, then, I don't need him," declared Adam, as he walked away. 
He went back to his saddler shop, where he sat all day stitching. He had ample time to think of Henry and the past. 
"Brought up like twins!" he would say. "Sharing like brothers! Now he has a fine business and a fine house and fine children, and I have nothing. But I have my principles. I ain't never truckled to him. Some day he'll need me, you'll see!" 
As Adam grew older, it became more and more certain that Henry would never need him for anything. Henry tried again and again to make friends, but Adam would have none of him. He talked more and more to himself as sat at his work. 
"Used to help him over the brook and bait his hook for him. Even built corn-cob houses for him to knock down, that much littler he was than me. Stepped out of the race when I found he wanted Annie. He might ask me for something!" Adam seemed often to be growing childish.