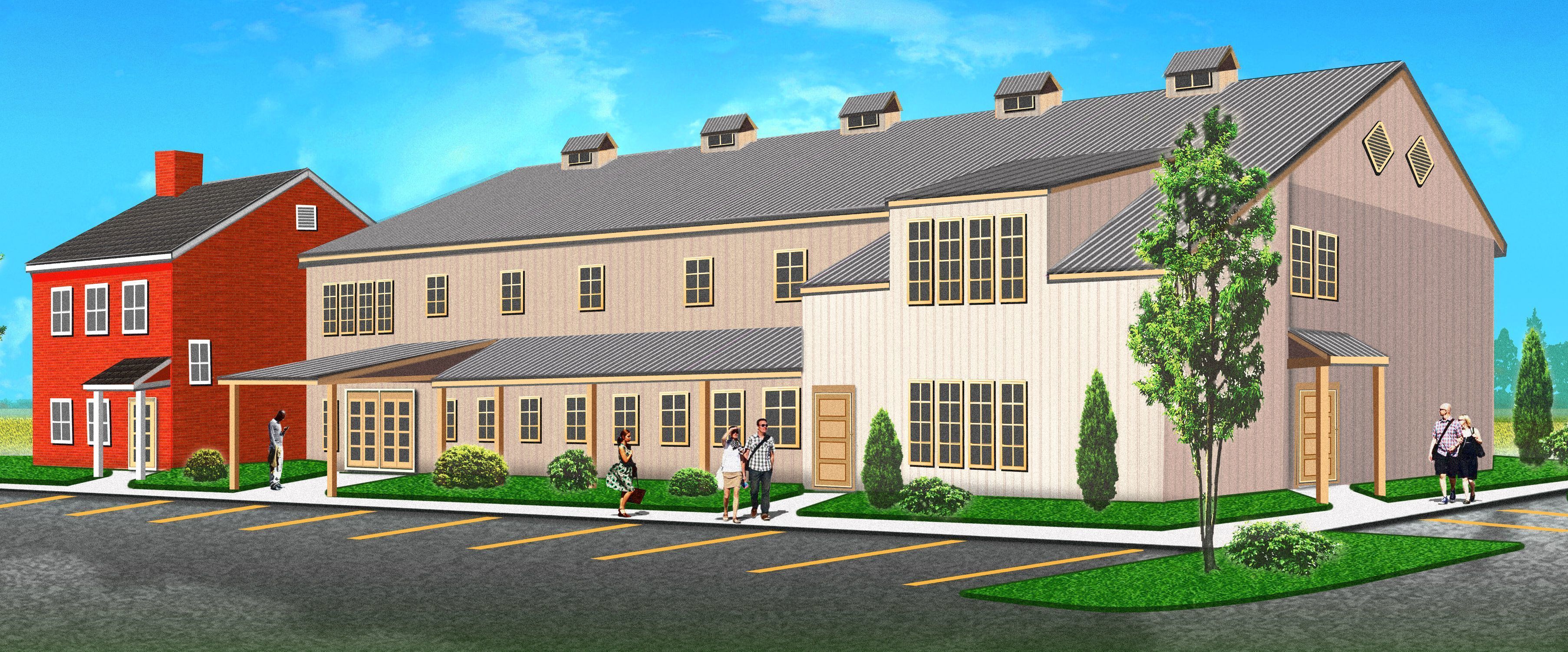 Township Supervisors vote unanimously to approve plans for a two-story Museum, Archives, and Education Center at 625 Biglerville Road
(Gettysburg, Pa.) — The Adams County Historical Society (ACHS) is one step closer to a new home. On Tuesday, the Cumberland Township Board of Supervisors voted unanimously to approve land development plans for the multi-million-dollar project set to begin later this year.
"We're humbled by Cumberland Township's support for this critical effort," said ACHS executive director Andrew Dalton, "this marks a key milestone for our community and the preservation of its history." 
The Society's new home will ensure that millions of Adams County's most precious historic items - documents, images, and artifacts - will be safely preserved in climate-controlled, fire-resistant conditions. The current ACHS headquarters at 368 Springs Avenue - the Wolf House - is an aging Victorian structure unsuitable for the organization's vast archives and artifact collection. 
The new facility - set to open in late 2022 - will house a 5,000-square-foot museum gallery, classroom, research facilities, and a large event space overlooking a portion of the Gettysburg Battlefield. At roughly 29,000 square feet, the two-building complex will provide ample room for the Society's collections, exhibits, and educational programming. 
Work at the site will begin within weeks, and the first building - an Artifact Storage Center - is to be finished by late Summer. ACHS has contracted with C.E. Williams, Sons, Inc. for site work, and Morton Buildings for construction of the Storage Center. Both are local contractors and have made significant in-kind gifts to the project. 

To learn more about the Society's Capital Campaign, "A Home for YOUR History," please visit www.achs-pa.org/campaign. Donations to the project are welcome, and can be made online or by mail to P.O. Box 4325, Gettysburg PA 17325. Recognition and sponsorship opportunities are also available upon request. Please email Andrew Dalton, director@achs-pa.org, to learn more.