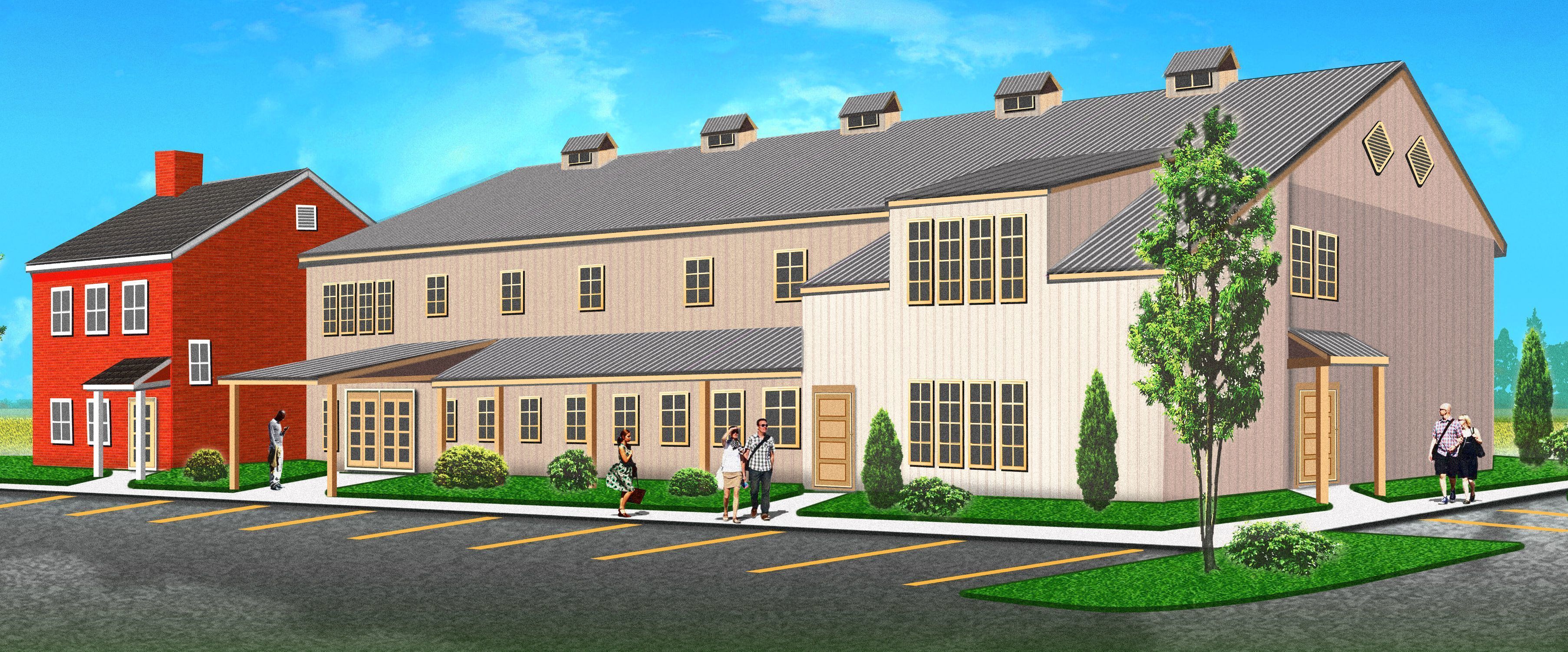 Adams County Historical Society collaborates with grassroots organization to bring the story of Gettysburg's Black residents to life
(Gettysburg, Pa.) — From Gettysburg's earliest days, its Black denizens established churches, businesses, civic groups, and schools. In 1863, they listened, at a distance, to Abraham Lincoln's stirring words. Later, they organized for the right to vote and fought to end discriminatory practices in a town that many around the world associate with freedom, union, and the American dream.
The Adams County Historical Society (ACHS) and the Gettysburg Black History Museum (GBHM) are teaming up to finally bring the story of the area's often overlooked African-American past into focus.
GBHM recently entered into an agreement to loan original photos, documents, and artifacts to ACHS to be displayed at the latter's new facility which will be built just north of the borough of Gettysburg in the coming months.
The grassroots organization's archival collection includes family bibles, photographs, letters, military records, and personal items belonging to Frank Penn, Gettysburg's first Black battlefield guide, Lloyd Watts, U.S. Colored Troops veteran, and other notable members of the area's African-American community.  
ACHS will ensure these precious historical items are preserved in its climate-controlled archives where researchers, volunteers, and visitors will be able to access these resources, many for the first time. 
The value this partnership will bring to ACHS and the community it serves cannot be overstated. GBHM was established to preserve and celebrate Gettysburg's Black heritage and the organization's point of view will be vital to understanding the full story of the town and its surrounding county.
"The Gettysburg Black History Museum started with my sister, Mary Alice, and my mother, Margaret," says GBHM President Jane Nutter. "Mom always said, 'There's wonderful Black history in this town that's never been told, and it needs to be told because it's a part of Gettysburg, it's a part of why there is a Gettysburg.'"
ACHS will provide a permanent, rotating display area for GBHM in the lobby of its new facility featuring jointly produced text and graphics. Set to coincide with the grand opening of the historical society's new headquarters in 2022, ACHS and GBHM are working together on an inaugural exhibit— "Black Voices of Adams County"—which will be free and open to the public.
Additionally, ACHS and GBHM will work together to develop exhibits throughout the museum space as well as collaborative programming, publications, and facility tours. GBHM will also have access to the Society's two event spaces—a state-of-the-art seminar room and its Battlefield Overlook Education Center—and be invited to sell merchandise in the gift shop. 
Through this partnership, ACHS hopes to honor and participate in GBHM's mission to "preserve, educate, and inspire" by helping to illuminate the significant contributions the county's Black citizens have made to their communities. 
"We do not wish to sugar coat the past. Black history has been marginalized and misunderstood for over a century," says ACHS Executive Director Andrew Dalton. "This is just the first step toward a more inclusive and representative history of Adams County—one that we all should strive for."
The historical society is committed to giving the Gettysburg Black History Museum a real seat at the table and to put Black history at the center of Adams County's story, where it belongs. To ensure this, a designated representative of GBHM will have a seat on the ACHS Museum Development Committee and will have a valued voice in the planning process going forward. 
"It's American history that we're telling, it's all a part of the fabric of America," says Nutter. "You can't separate it out."
The ultimate goal of GBHM is to have its own dedicated museum in the future. "Our partnership with the historical society is an avenue to that end," says Nutter. If and when that occurs, ACHS will allow GBHM to use ACHS items that pertain to Black history in its exhibits.
To learn more about the Society's Capital Campaign, "A Home for YOUR History," please visit www.achs-pa.org/campaign. Donations to the project are welcome, and can be made online or by mail to P.O. Box 4325, Gettysburg PA 17325. Recognition and sponsorship opportunities are also available upon request. Please email Andrew Dalton, director@achs-pa.org, to learn more.