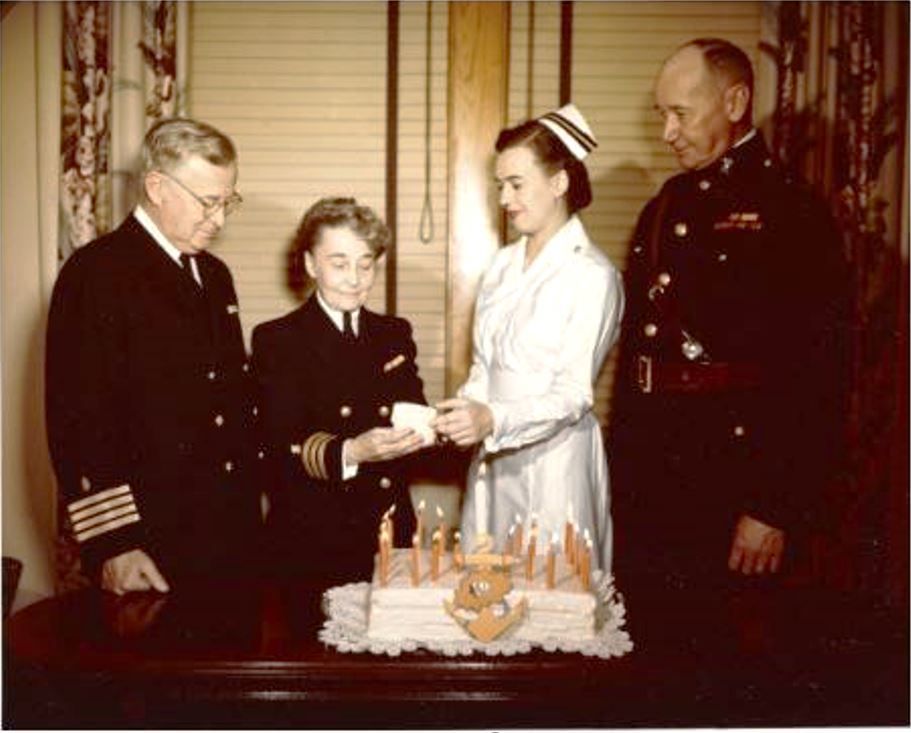 Helen Bunty, a native of McSherrystown, volunteered to serve as a military nurse during World War I. As a graduate of St. Agnes School of Nursing in Philadelphia, Helen was assigned to the naval hospital in Quantico, Virginia, thus starting a career as a Navy nurse that lasted 27 years. During WWI, she served on the hospital ship, USS Mercy. Helen rose to the rank of Commander, and during World War II, was the Chief Nurse of the Portsmouth Naval Hospital in Virginia.
She is pictured here (second from left) at the Naval Medical Corps anniversary celebration at the naval hospital in Portsmouth during WWII.
Learn about more WWI nurses from Adams County in a presentation on March 11 at 7:00 pm on Facebook.