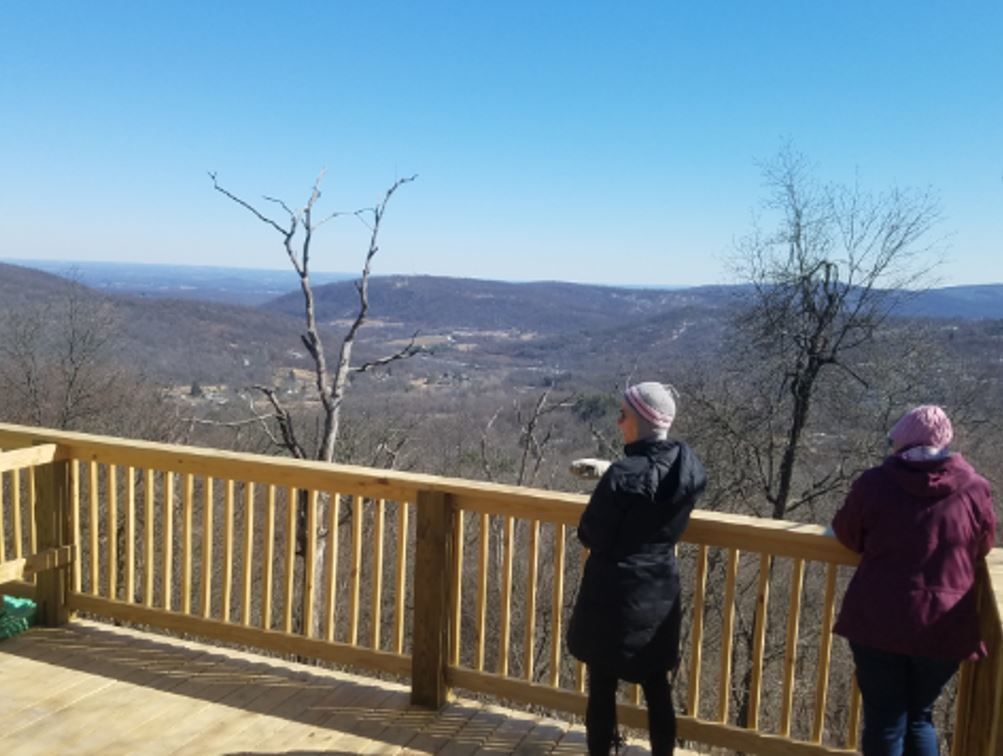 What was the Battle of Monterey Pass (1863)?
This was a Northern cavalry attack against the retreating Confederate wagon trains leaving Gettysburg in July 1863.
Why was this attack so important?
Several roads converged at Monterey Pass, and no other South Mountain gap had this feature, where several roads connect, forming this type of hub. The Hagerstown Road, known as Maria Furnace Road, the Emmitsburg and Waynesboro Turnpike, and Mentzer Gap Road all connected to the toll house. Side roads also branched off from there. 
Whoever controlled Monterey Pass controlled the flow of traffic in every direction.
What is still there to see today?
On the site is a new Monterey Pass Museum, which opens for weekend visitation on April 10. Hours are 10:00 am-4:00 pm, Saturdays and Sundays. 
The Battlefield Park, with over 4 miles of trails containing battle interpretive markers, historic dirt roads, interesting geological formations and scenic overlooks is open year-round.
Join us on Thursday, April 1 for a Facebook program at 7:00 pm on Lee's Retreat and the Battle of Monterey Pass.  Members of the Friends of Monterey Pass will retell the story of the battle, with a video tour of the site today.
Pictured here is the view from Monterey Peak Overlook of Jacks Mountain, Raven Rock Mountain and Fairview in the distance.