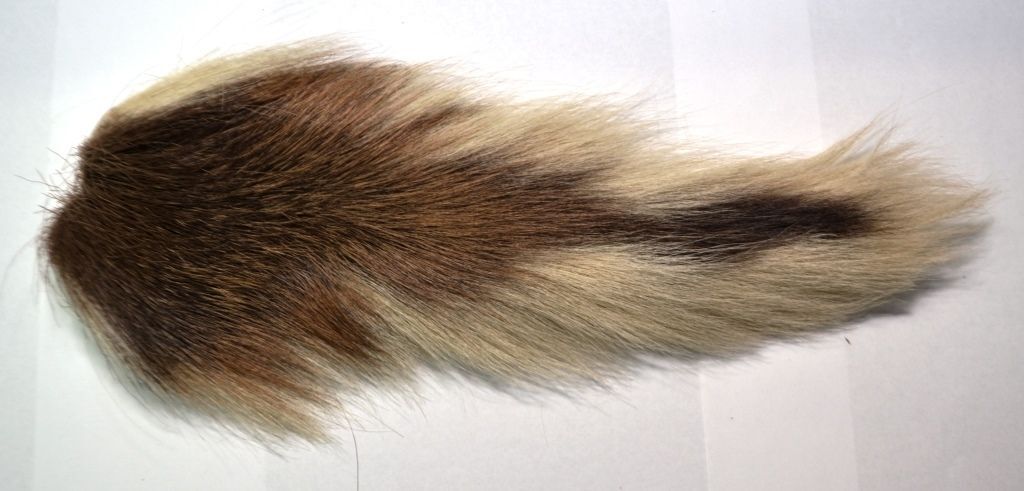 This blog post is part of our Artifact Spotlight Series, written by students at Gettysburg College. The Artifact Spotlight Series features artifacts from the Adams County Historical Society's new museum, Gettysburg Beyond the Battle, opening on April 15, 2023. Today's Artifact Spotlight was written by Gettysburg College junior history major Brian Short.
---
This artifact is a several inch long whitetail deer tail that adorned the drum of Private Charles Edward Gilbert. Private Gilbert was born in Gettysburg, Pennsylvania in 1837. When the American Civil War broke out, he enlisted in Company K of the 30th Pennsylvania Infantry. The soldiers of this company were recruited solely from Adams County. Private Gilbert enlisted as a musician, serving as one of the company drummers until his three-year term of service ended in 1864.
During his service, Gilbert returned to Gettysburg when the Confederate forces marched north into Pennsylvania. The men of Company K fought valiantly during the Battle of Gettysburg to defend their homes against the Confederate Army of Northern Virginia. Following the completion of his service, Private Gilbert decided to reenlist, this time in the newly created 190th Pennsylvania Infantry, where he joined Company A and once again served as the drummer for his unit. This is likely the time at which Private Gilbert was given the bucktail that adorned his drum. This is a strong possibility because the 190th was made up of several different units, including the Pennsylvania Bucktails, whose men were well known for adorning their caps with bucktails to distinguish themselves from other units. The Bucktails were renowned for their great accuracy and efficiency with their weapons. Because of this association, several commanding officers referred to the entire 190th Pennsylvania as the Bucktails.
Following the American Civil War, Charles Gilbert returned to his home in Gettysburg and served as a battlefield guide for many years until his death in 1913. Private Gilbert may have held onto this bucktail to remember the time he spent in the war, especially his time in the 190th Pennsylvania.
---
SOURCES:
"190th Regiment Infantry." 190th Pennsylvania Infantry. Accessed October 16, 2022.https://ranger95.com/civil_war_us/penna/infantry/190pav/190th_rgt_inf.htmlMinnigh, Henry N.
"History of Company K 1st (Inft,) Penn'a Reserves." History of Company K.,1st (Inft,) Penn'a Reserves / by H. N. Minnigh | papd. Accessed October 16, 2022.https://digitalarchives.powerlibrary.org/papd/islandora/object/papd%3Asstlp-reg_2598?overlay_query=RELS_EXT_isMemberOfCollection_uri_ms%3A%22info%3Afedora%2Fpapd%3Asstlp-reg%22#page/12/mode/2up