Annual Meeting of the Adams County Historical Society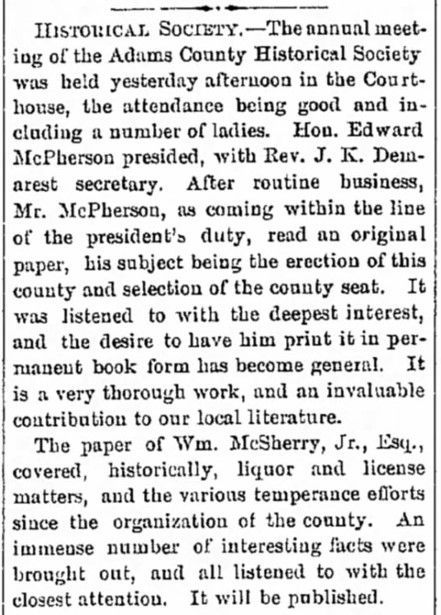 ***Member Only Event***
Join us for the 2020 annual meeting of the Adams County Historical Society on Thursday October 29th at 7 PM. The meeting format will be different from past years due to the COVID-19 pandemic. It will take place virtually using the Zoom video conferencing platform.
The meeting will include a short program by Historian Timothy H. Smith on the 132-year-history of the Adams County Historical Society. We are also excited to preview plans for the future home of ACHS before the public announcement on December 16th.
The program is open to all current ACHS members and there is no cost to attend. Registration is required (click the 'Register Now!' button above to register.
Please note: The Board of Trustees has set the date for the November meeting to October 29th.