Children of the Battlefield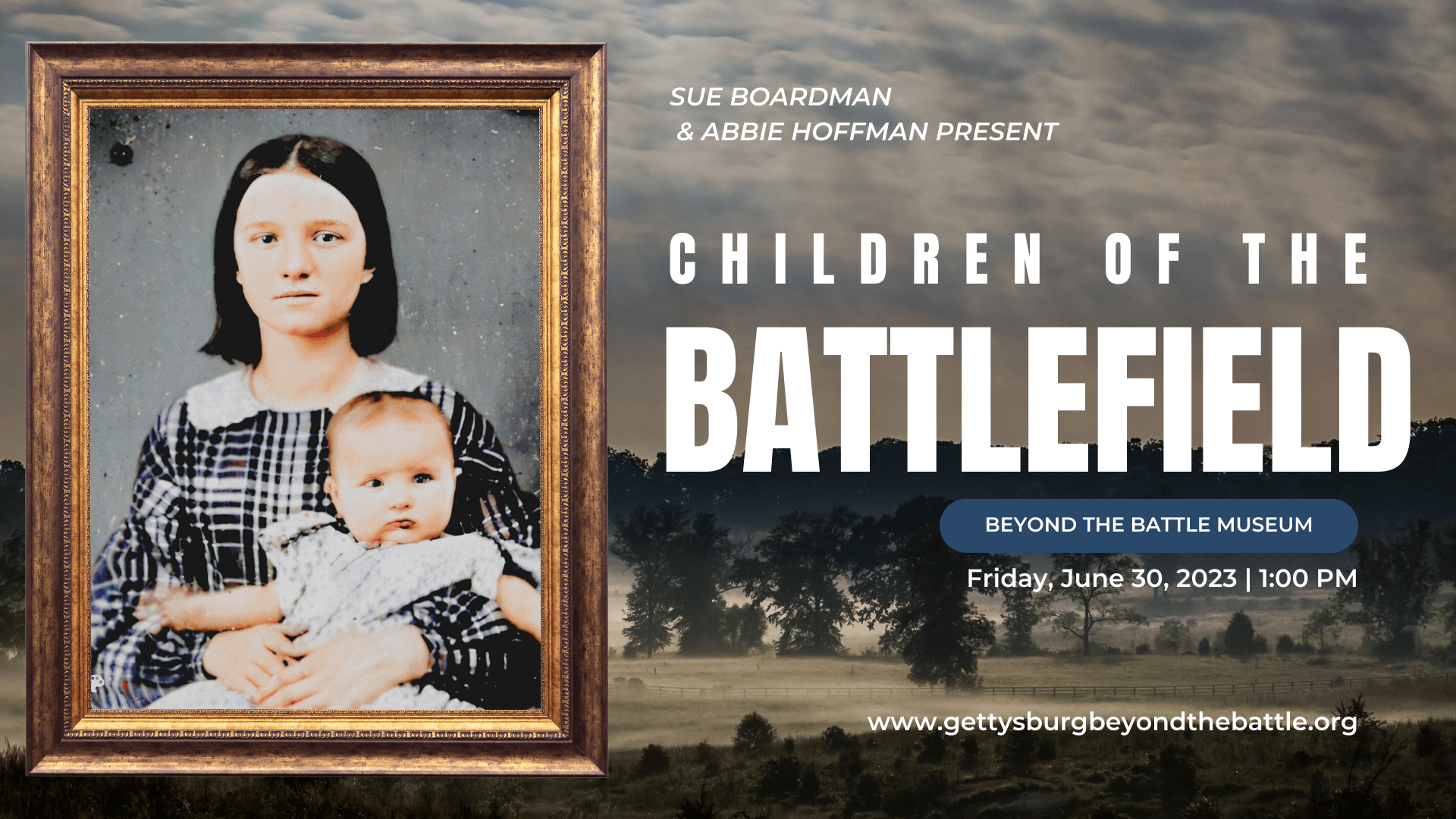 Learn about the local children who witnessed the Battle of Gettysburg up close. Through rare letters, diaries, and manuscripts preserved by the Adams County Historical Society, Sue Boardman and Abbie Hoffman weave together a unique story that is fascinating for all ages.
This is a free, non-ticketed public program that will be held in the Battlefield Overlook Event Center.