Prelude to Battle - 160 Years Later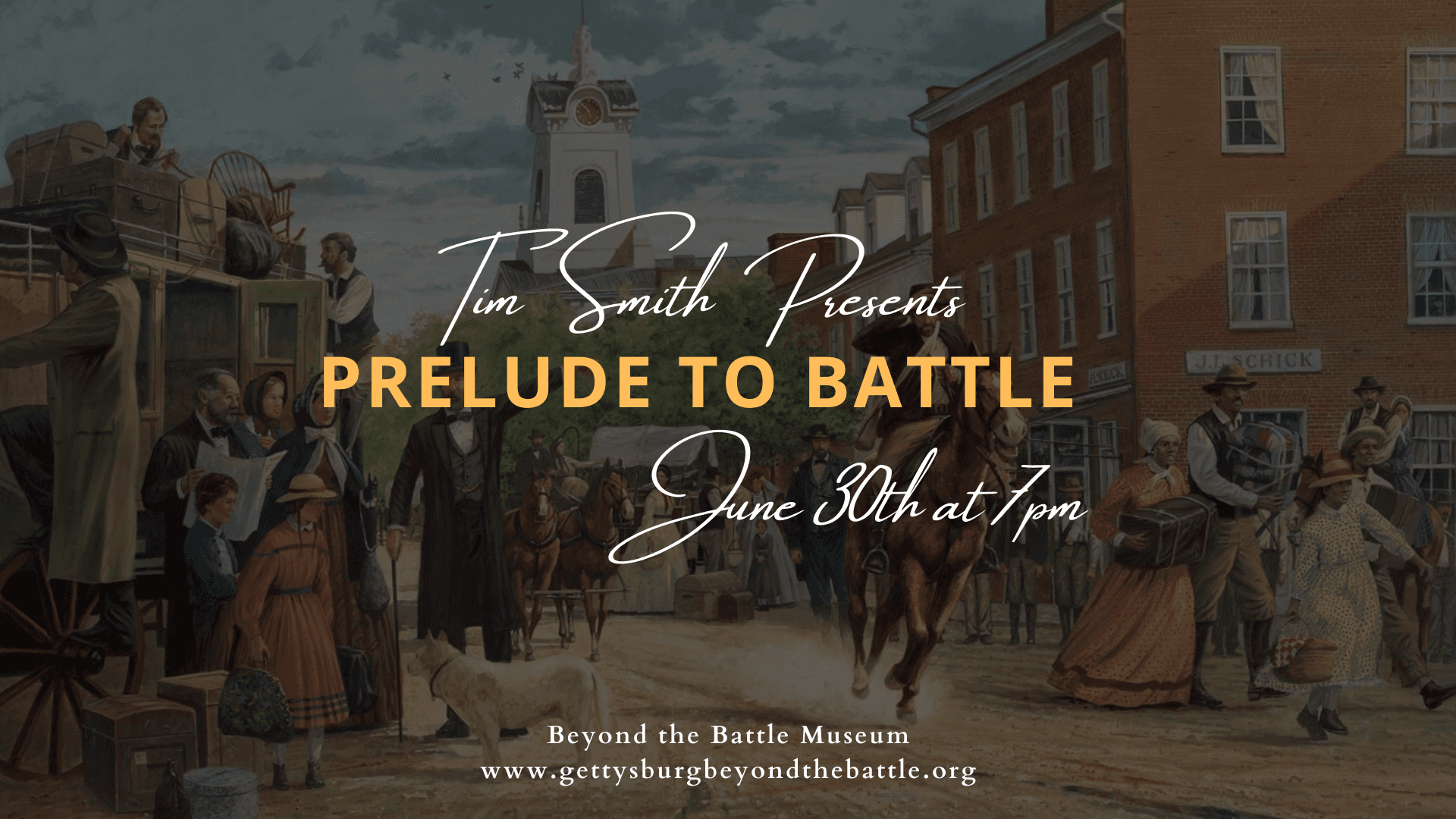 "We may expect a battle both near and soon. God help us!" Sallie Myers, a local teacher, summarized the feelings of many Gettysburg residents on June 30, 1863. Join historian Tim Smith 160 years later as we examine the events that took place in the 24 hours leading up to the largest battle ever fought in the Western Hemisphere.
This free, non-ticketed public event will be held in the Battlefield Overlook Event Center.