From Gettysburg to Normandy and Beyond: The Next Generation of History on YouTube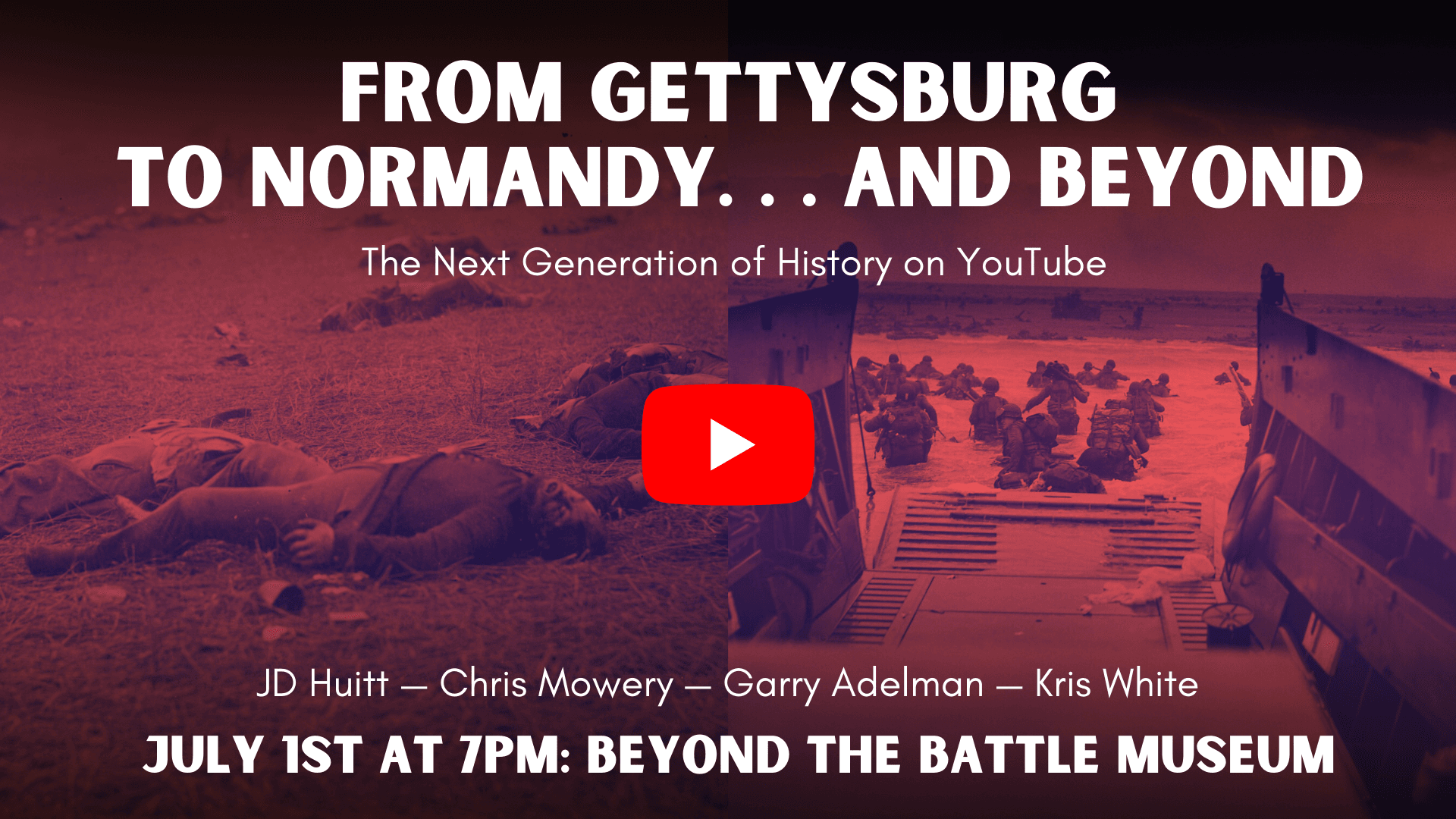 Join us in person at Beyond the Battle - Gettysburg's newest museum - for a special 160th Battle of Gettysburg anniversary discussion featuring JD Huitt (The History Underground), Chris Mowery (Vlogging Through History), Garry Adelman, and Kris White (American Battlefield Trust). Through their exciting content and unique online platforms, our guests have reached millions and inspired a new generation of Americans. How do they do it - and where are they headed next? Join us to find out!
Ticket holders to this event will also receive complimentary admission to Beyond the Battle Museum prior to the discussion.
Tickets are $20 for ACHS members and $30 for non-members. Reserve your tickets today at: https://tinyurl.com/2p8e58ew