Chaos at Willoughby's Run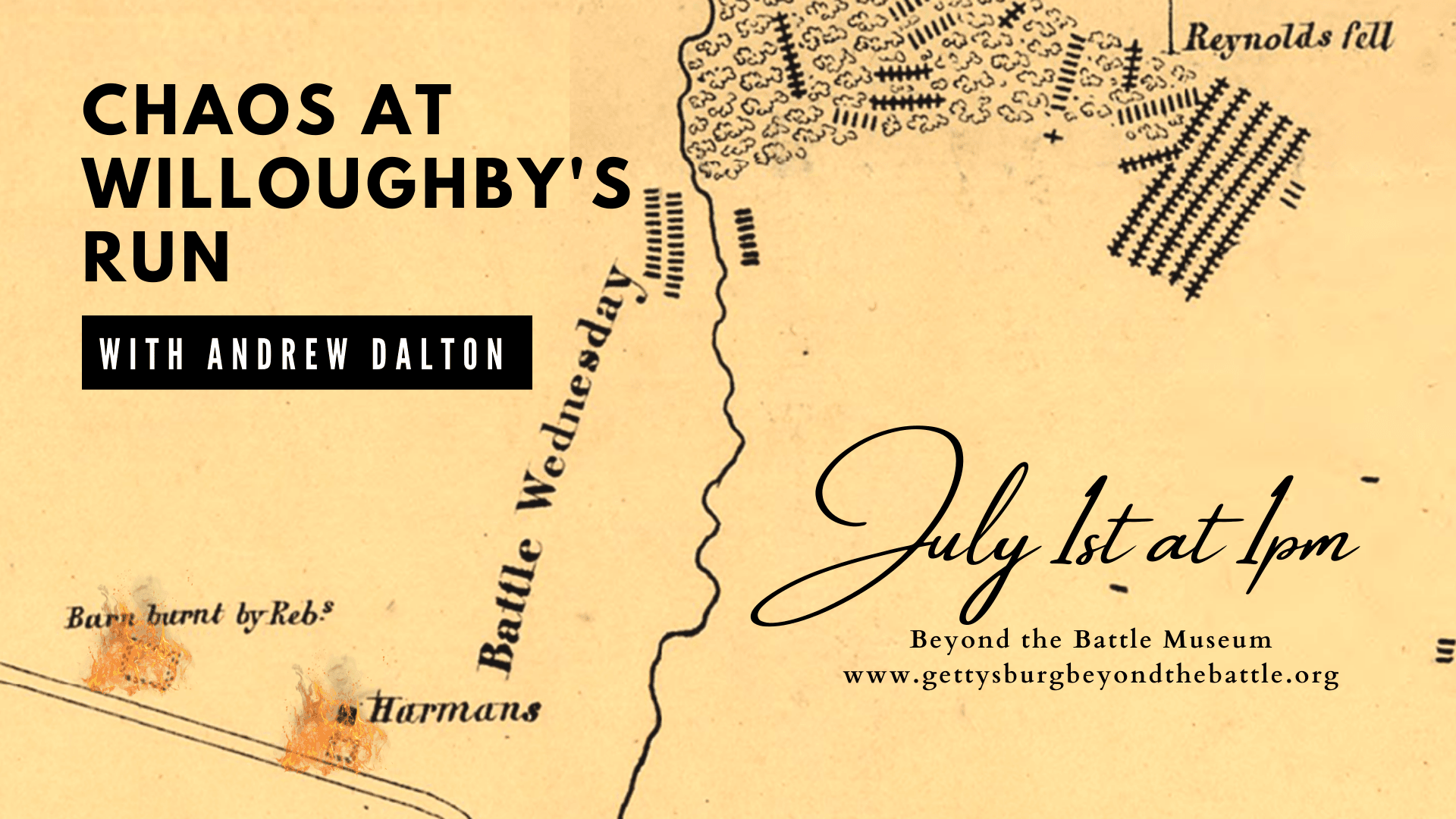 "We could hear the beating of our own hearts above all the wild confusion." 16-year-old Amelia Harmon witnessed the bloody opening stages of the Battle of Gettysburg at her farm near Willoughby's Run. Using historic images and first-person accounts, Andrew Dalton will help visitors imagine the chaotic scenes that unfolded 160 years ago as fighting intensified west of town.
This free, non-ticketed public event will take place in the Battlefield Overlook Event Center.