"The Battlefield Belongs to the Nation:" Commemorating the 100th Anniversary of Gettysburg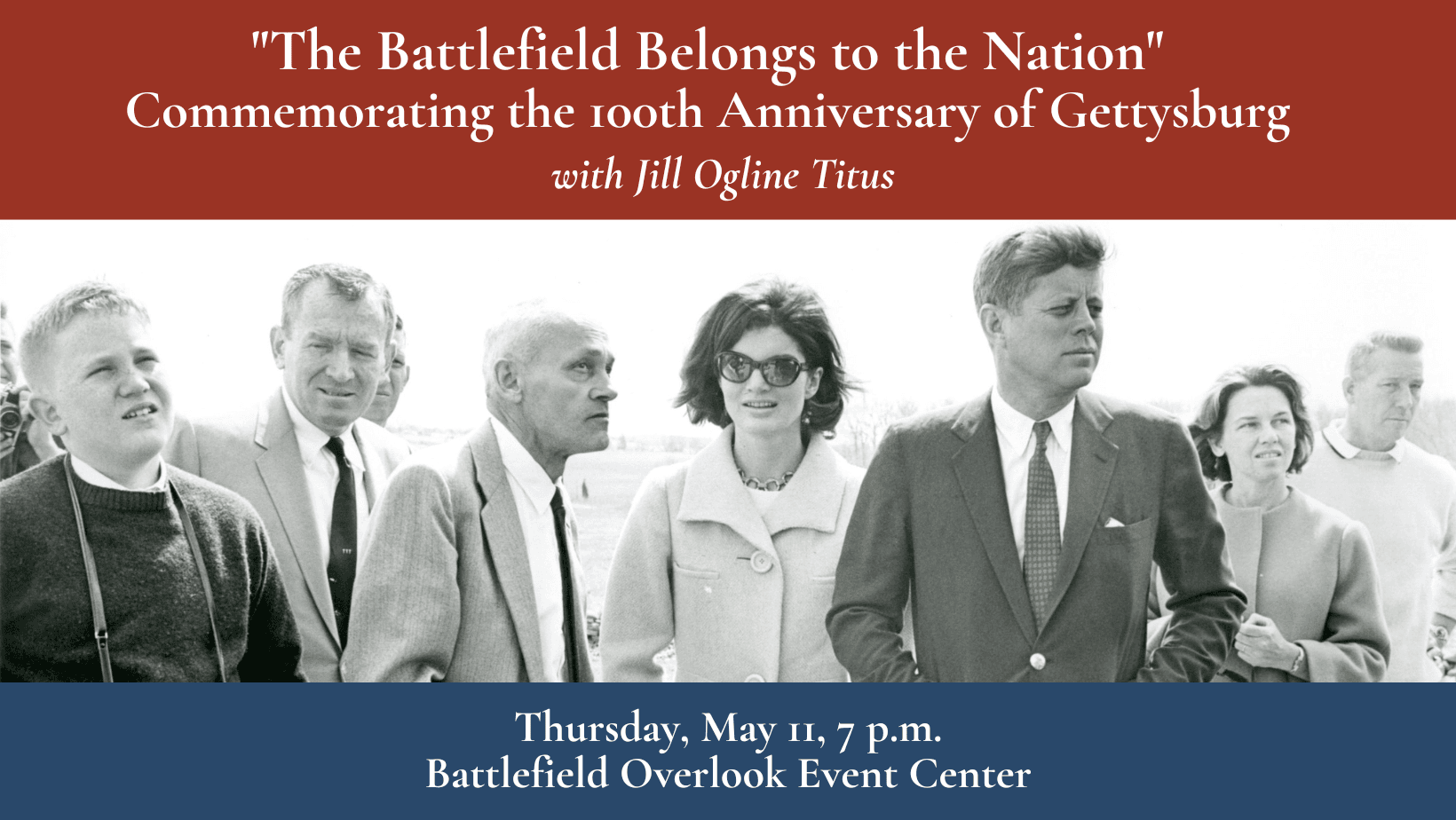 This talk, based on Titus's recent book, Gettysburg 1963: Civil Rights, Cold War Politics, and Historical Memory in America's Most Famous Small Town (UNC Press, 2022), will focus on the diverse ways in which Americans commemorated the centennial anniversary of Gettysburg: from monument dedications and preservation campaigns to pageants, battlefield vignettes, and downtown revitalization campaigns. Particular attention will be paid to the ways in which claims on the battlefield landscape were used to both support and obstruct the escalating Black Freedom Struggle, both locally and nationally, and fight the nation's Cold War battles abroad.
This program is part of our 2023 Battlefield Overlook Speaker Series. Tickets are free for members and $10/non-members.
Reserve your tickets here: https://tinyurl.com/25bkkazm