Civil War Weekends at the Museum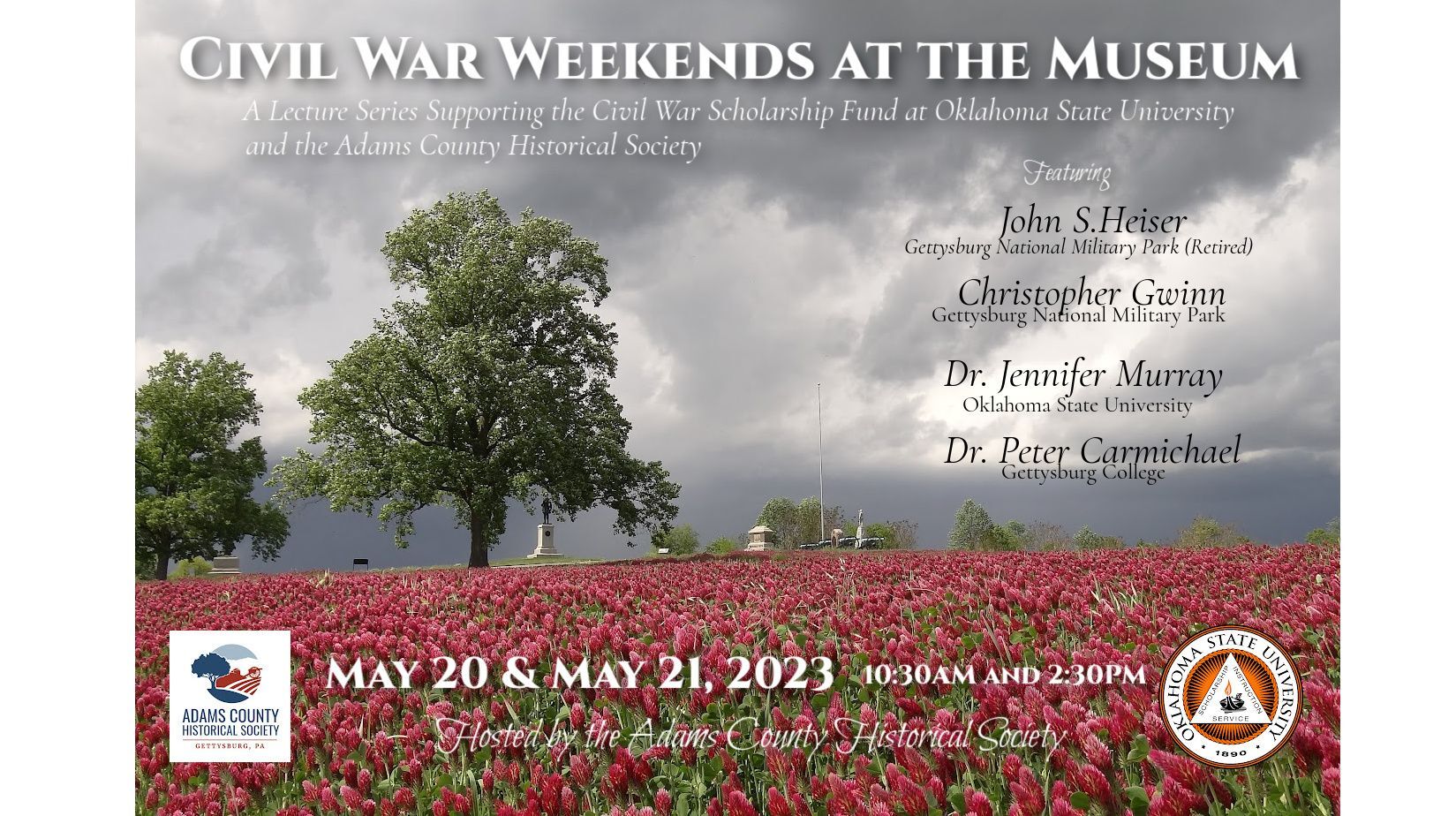 In collaboration with the Adams County Historical Society (ACHS) and the Department of History at Oklahoma State University, we are pleased to announce two weekend events that will bring together eight of the finest Civil War historians and speakers in the field today. Proceeds from these events will be used to support both ACHS programming and student-driven Civil War initiatives at Oklahoma State University.
The talks will run both days at 10:30 am and 2:30 pm with a break for lunch (on your own). Participants of this program will also be granted complimentary admission to Beyond the Battle Museum.
Speakers on May 20, 2023, include Chris Gwinn, chief of interpretation at Gettysburg National Military Park and John Heiser, formerly a park historian at Gettysburg National Military Park.
Sunday, May 21, 2023, will feature Dr. Jennifer Murray of Oklahoma State University and Dr. Peter Carmichael of Gettysburg College.
Tickets are available for purchase for individual days or the whole weekend. Please purchase your tickets here: https://113910.blackbaudhosting.com/113910/Civil-War-Weekends-at-the-Museum---May